Pro-Isis Bosnia Salafi Leader Bilal Bosnic 'Among 16 Detained in Police Sweep'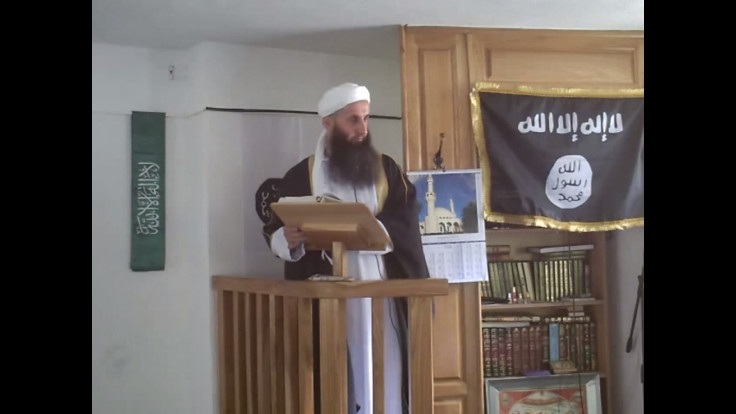 Bosnian police have detained 16 people on allegations of funding terrorist activities, recruiting and fighting for the Islamic State (known as Isis) militants in Syria and Iraq.
Among the arrested is Bilal Bosnic, the leader of the Salafi movement in Bosnia Herzegovina who recently called young Muslims to join the ranks of Isis, Avaz news site reported.
The security sweep was made in 17 raids across the Balkan country, according to the State Investigation and Protection Agency (SIPA). "The suspects are connected to financing, organising and recruiting Bosnian citizens to depart for Syria and Iraq, and taking part in armed conflicts in Syria and Iraq, fighting on the side of radical terrorist groups and organisations," the police statement said.
Hundreds of Muslims from Albania, Kosovo, Macedonia, Albania and Bosnia are reported to have gone to pursue jihad in Syria and Iraq.
At the end of July, a leading Albanian jihadist fighting in Syria posted photos of himself on social media in which he beheads a young man who he claims was a spy. A recent IS video showed a Kosovo jihadist along with other Balkans fighters destroying their passports after vowing to extend the caliphate to Rome and Spain.
Salafism was imported in Bosnia, a country where Muslims make up 45% of the population, during the 1992-1995 Bosnian War with Saudi financing. A fringe and marginalised movement, it is nonetheless very vocal and organised, with websites, Facebook pages and public gatherings.
Bosniaks (Bosnian Muslims) have become increasingly frustrated in the country for economic, social and political reasons. Radical Islamists have exploited the frustration among the youths to foster the appeal of Sharia law.
Many Bosniak fighters reportedly joined the al-Qaeda affiliated al-Nusra front in Syria in the struggle against Assad. In June, Bosnia passed a law to ban their citizens fighting in foreign wars. Joining jihad now constitutes criminal offence in the country with 10 years in jail, and Kosovo is reported to planning to implement the same.
According to some estimates, about 50 young men travelled to Syria from Bosnia and 32 have already come back.
© Copyright IBTimes 2023. All rights reserved.