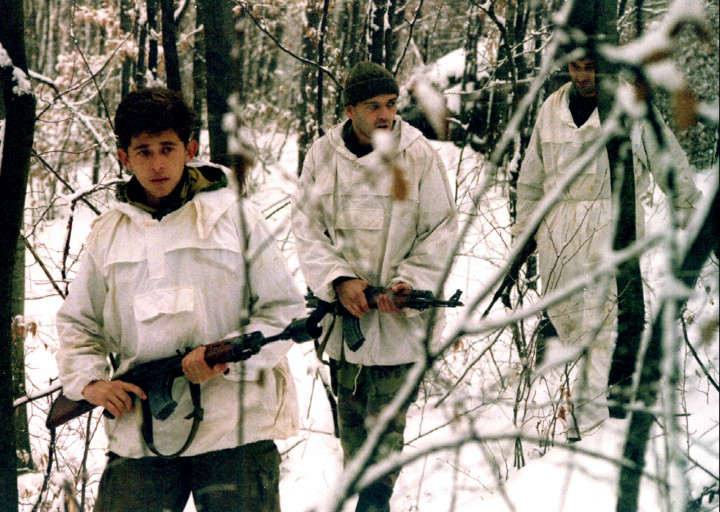 Authorities in Bosnia have arrested 13 former Serb soldiers and policemen for war crimes committed during the Bosnian war of the early 1990s.
The 13 men arrested are charged with massacring around 40 Bosnian Croats and Bosniaks (Bosnian Muslims) during the conflict, which lasted from 1992 until 1995. Many of them served in the infamous 'Mice' paramilitary unit of the Bosnian Serb Army.
The offences allegedly took place in the towns of Teslic, Rankovic and Stenjak in June 1992, just after the conflict broke out. The men are also suspected of taking part in the forced transfer and illegal detention of several hundred people, as well as the destruction of property and theft from Bosniaks and Croats.
The men were detained in the northern towns of Teslic and Doboj after the case was handed over to Bosnian police by the UN International Criminal Tribunal for the former Yugoslavia at The Hague.
After the suspects are questioned, the Bosnian prosecution will decide whether to file a custody motion.
During the 1992-1995 conflict three million people were driven out of their homes and just a million returned.
At the time of the alleged massacre, Bosnian Serbs built concentration camps in the north-western area of Prijedor in which thousands of Croats and Bosniaks were detained, tortured or killed.
According to official estimates, 100,000 people were killed during a conflict in which Bosnian Serb forces carried out ethnic cleansing against Bosnian Muslims across a large part of the country in an effort to create an homogenous Serb territory joining Serbia to Serbian Bosnia and Croatia.