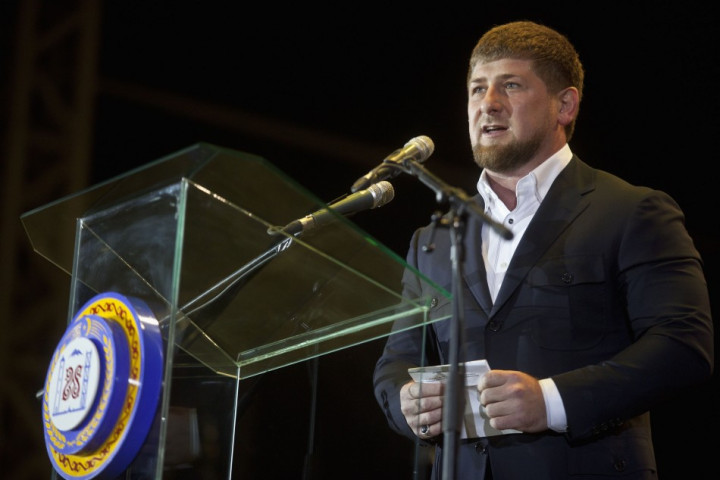 Chechnya's pro-Russian warlord and leader Ramzan Kadyrov has urged US authorities to "seek the roots of evil in America", following news that the Boston bombings were caused by two brothers who grew up in the war-torn republic.
Tamerlan, 19, and Dzhokhar Tsarnaev, 26, arrived in Cambridge, Massachusetts along with their father, a car mechanic, in 2002, with the local Chechen community helping fund their relocation. The family was seeking refuge from the war in Chechnya, where an Islamist rebellion had been crippled by Russian president Vladimir Putin.
Some reports indicate that the two were drawn into religious matters before Monday's bombings. The uncle of the two bombers said they "have put shame on an entire culture and their family" and someone "must have radicalised them".
Kadyrov posted a statement on Instagram saying that "any attempt to link Chechnya and [the brothers], if they are guilty, is in vain.
"They grew up in the US, their viewpoints and beliefs were formed there. You must look to the roots of evil in America. Terrorism must be fought everywhere. We know better than anyone else."
Tamerlan Tsarnaev, who was killed last night in a shootout with police at Watertown, near Boston, reportedly shared on his YouTube profile videos of Australian Muslim preacher Feiz Mohammad, of Lebanese origin. A former boxer, Mohammad made the headlines in 2005 for blaming women for being rape victims.
In 2007, the Australian Federal Police investigated whether 16 DVDs of Mohammed's sermons, called the Death Series, broke laws against sedition, racial vilification, and inciting violence and terrorism. He also featured in a British documentary called Undercover Mosque.
Dzhokhar Tsarnaev had several elements on the Vkontakte profile page, a Russian social-networking site, relating to Islam. The profile has selected "Salamworld: My Religion-Islam" as well as another Islam-related treatise under "Page of Interest".
One video on the profile appears to be a propaganda clip, inciting jihadists to go to Syria to fight alongside local rebels.
However, the suspects' uncle said that their terrorist act had nothing to do with Islam and might be related to "them being losers, angry at others settle themselves" there. He called his nephews "losers", and asked them to "Turn yourself in, and ask forgiveness" from the victims.
READ MORE: Dead Boston Marathon Bomber Named as Chechen Boxer Tamerlan Tsarnaev
Boston Marathon Bomber Identified as Dzhokhar Tsarnaev from Chechnya
Sunil Tripathi Missing Brown University Student and Mike Mulugeta Wrongly Identified as Boston Bombing Suspects
Boston Marathon Bomber Identified as Dzhokhar Tsarnaev from Chechnya