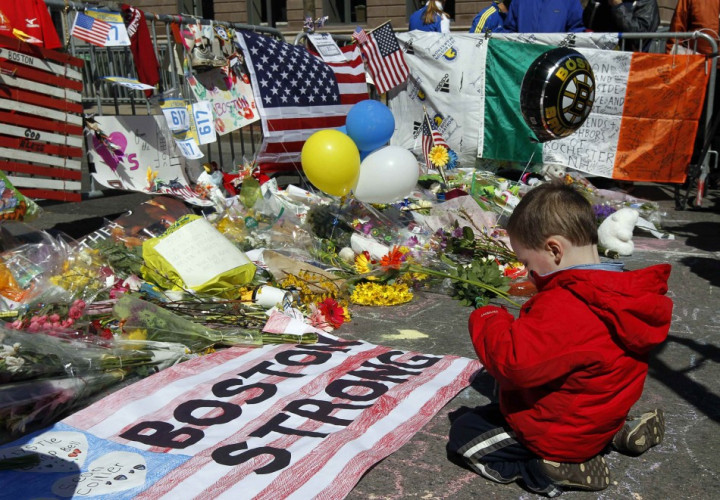 US prosecutors have formally charged Dzhokhar Tsarnaev, the surviving suspect in the Boston Marathon explosions, with using weapons of mass destruction and malicious destruction of property resulting in death.
If convicted, the 19-year-old ethnic Chechen will face the death penalty. He was charged in the presence of a magistrate at the Beth Israel Deaconess Medical Center in Boston.
The suspect was captured after exchange of gunfire with police in which he suffered several wounds.
FBI Special Agent Daniel R Genck said in his affidavit that the suspect, now referred to as "Bomber Two", had suffered wounds to the head, neck, legs and hand. The affidavit gives a graphic account of the bombings.
As he is currently barely able to speak, Tsarnaev uttered only one word, "no", while answering whether he could afford a lawyer. To all other questions, he simply nodded his head.
"There has been a sealed complaint filed," said Gary Wente, circuit executive for the US Courts. The next hearing is set to take place by the end of May and Tsarnaev is likely to face more charges in the coming days, say experts.
Tamerlan Tsarnaev, 26, elder brother of the living suspect and an alleged co-conspirator of the attack, was killed during an earlier shootout with police last Thursday.
Federal officials are still seeking the motive for the attack as it continues to remain a mystery. The Associated Press quoted two US officials, speaking on condition of anonymity, as saying that the suspects were driven by religion. But the sources refused to link the alleged bombers to any Islamic terrorist group.
According to US media reports, Tsarnaev has told the investigators that the brothers acted together without any outside help.
"There have been widely published reports that he is [communicating silently]. I wouldn't dispute that, but I don't have any specific information on that myself. We're very anxious to talk to him and the investigators will be doing that as soon as possible," Boston Police Commissioner Ed Davis told CNN.
The White House has made it clear Tsarnaev has not been treated as an "enemy combatant" and will be tried under the American civilian justice system.