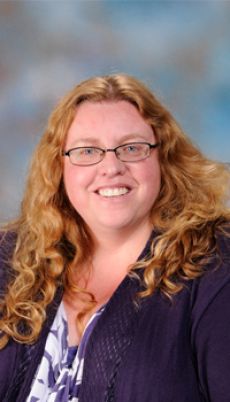 A 30-stone woman died from a heart attack following a delay while emergency services waited for an extra-large stretcher to be sent, an inquest has heard. Carol Beverley, a teacher at Bournemouth's Lytchett Minster School, went into cardiac arrest while at her parents' house in Wareham after suffering a blood clot in her lung on 22 April 2015.
During the inquest into the death, South Western Ambulance Service reported there had been several delays which hampered staff attending to the 43-year-old, including being forced to travel back to Dorchester to pick up the special trolley – one of only two in Dorset – as a system failure meant call-outs could only be communicated by phone and radio.
This meant medical staff did not receive the initial call out from the on-site paramedic regarding her size and were not fully prepared when they arrived, reported the Bournemouth Echo. They were also delayed further after being flagged down by police en route to the house because of a road traffic accident.
The inquest also found that doctors failed to diagnose the possibility of a blood clot the day before she died as she had discharged herself after being taken to A&E for a urinary tract infection. Dr Han Cao, of Dorset County Hospital, told the inquest that he suggested Beverley stay at hospital overnight to examine her further but she refused because she "didn't like the experience".
Cao said: "I initially offered a hospital stay, then maybe a smaller ward, then the possibility of a smaller unit and when I said: 'What about a home visit?' she said that was even worse." She was then sent home with antibiotics for her infection."
Dr Rob Torock, consultant in emergency medicine at Dorset who conducted the trust review, said: "In retrospect it appears treatment was missed for a pulmonary embolism," he said. "It's unclear whether her subsequent death could have been avoided. I'm very regretful; an opportunity was missed and it's a shame. That is tragic but I don't think it's fair to criticise. I think there are going to remain some questions we continue to answer."
Dorset coroner Sheriff Payne recorded a verdict of natural causes. "An opportunity was missed to provide treatment that may have altered her death," he said. "It appears that lessons have been learned and changes are being considered."
The South Western Ambulance Service has been forced to invest in extra-large equipment across the trust and review its operations as a result of Beverley's death, the inquest heard.
Every ambulance will have a striker installed – a specialist trolley with high sides capable of transporting up to 50st in weight – over the next two years.
Following her death, Lytchett Minster School headmaster Andrew Mead said: "Teaching was Carol's life, it was her passion. She was always the first to arrive at school and the last to leave. She adored working with young people and inspired many to continue their study of physics to A-level and beyond. Her commitment and dedication were exemplary. She will be sorely missed."