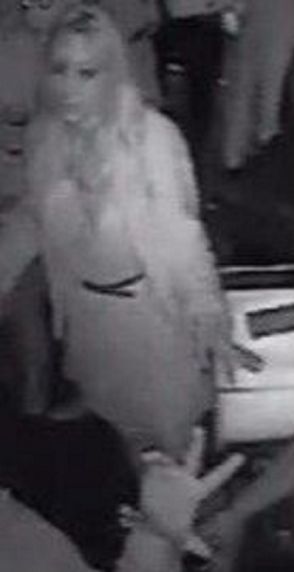 Police are appealing for witnesses to get in touch after a woman blinded a man with her stiletto in a bar in Bournemouth.
Officers have released a CCTV image of the suspect who battered the 27-year-old man inside Le Chic bar in Christchurch Road on 31 May.
She allegedly hit the man on the head three times forcing him to the floor – on the third strike, the assault left him blind in his left eye.
Detective constable Scott Brimicombe, of Bournemouth CID, said: "Following my investigation, I am now in a position to release a CCTV image of the suspect.
"This was a violent attack which has left the victim permanently blind in one eye. I would urge anyone who recognises the woman to please call me in confidence on 101. All calls will be treated in strict confidence."
Witnesses and anyone with information should call Dorset Police in confidence on 101 quoting incident number 31:56. Alternatively, call the free and anonymous Crimestoppers line on 0800 555 111 where mobile phone tariffs may apply.