Boxer Vido Loncar Attacks Referee at Croatia Championships [VIDEO]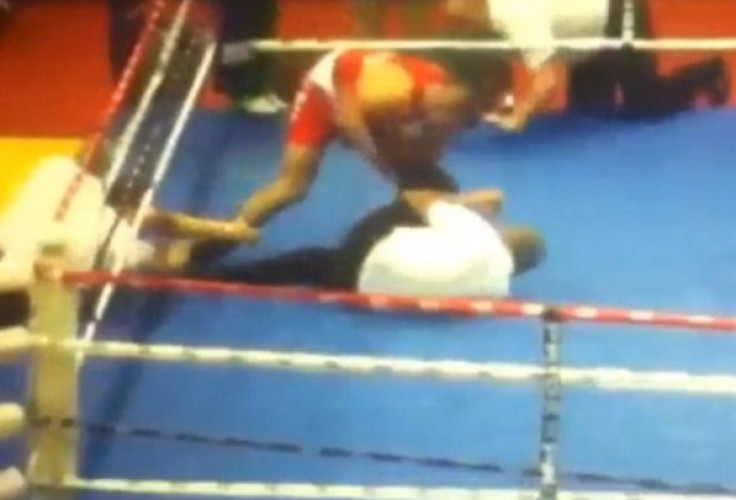 Shocking footage captures the moment a boxer brutally attacked a referee after losing a bout at the European Youth Boxing Championships in Croatia.
It looked like a case of sore loser syndrome for young fighter Vido Loncar, and the referee was left feeling pretty sore, too.
The shameful incident happened when the result of a bout went against Loncar at the competition in Zagreb.
Without warning, Loncar laid into the referee with flying fists, knocking the man to the ground, and then continued the onslaught while standing over the cowering official.
It only ended when someone caught Loncar by his foot and dragged him through the ropes and out of the ring.
Lancor's opponent from Lithuania - who had just beaten the Croatian - did not hang around when the attack kicked off. He quickly fled the ring.
Staff rushed to give medical attention to the as yet unnamed referee, who did not appear too badly hurt by the attack.
Lancor can expect to have the book thrown at him by the authorities for his outrageous behaviour.
© Copyright IBTimes 2023. All rights reserved.