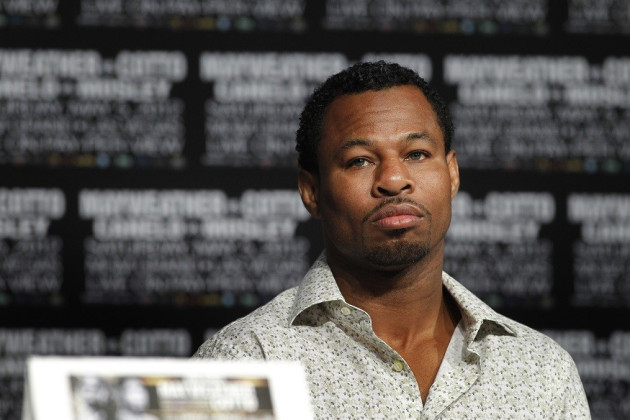 Anthony Mundine recorded one of the most high-profile victories of his career after defeating Shane Mosley in the sixth round and immediately turned his attention to securing a bout with Floyd Mayweather.
The Australian won the WBA international super welterweight title on Wednesday after Mosely was forced to retire after the sixth round following a consultation with the ring side doctor in which it became clear he was suffering from severe back spasms.
Mundine lost to fellow Australian Daniel Geale in his previous bout but by securing a win over a future hall of famer in Mosely, he now wants to challenge the very best fighters in the world.
"I just want the best, I don't care," Mundine told AAP. "Obviously I want Floyd [Mayweather, he's] the best of the best but that's not going to happen [next]."
The 38-year-old's ranking will certainly improve after this win but he is unlikely to be able to secure a match-up with Mayweather, who is the current WBA champion.
First he would have to beat some of the other contenders in order to improve his current ranking of 10th and he has called out two Mayweather victims in Miguel Cotto and Saul Alvarez.
"You've got to do your time and beat the right fighters There's Cotto out there, there's Alvarez," added Mundine. "They are the type of calibre of fighters I want to fight."
While Mundine is now looking forward, Mosely made it clear that he will consider his future in the sport after being stopped for the very first time in his 58-fight career.
The 42-year-old has just one win from his last six fights, though he has fought Mayweather, Alvarez and Manny Pacquiao in that time. Despite his lack of recent success, he remains one of the most popular fighters in the world.
While Mosley has suggested he could still fight on, there was an immediate outpouring on the social networking site Twitter, with numerous fans of the American stating their wish that he walks away from boxing after a sensational career.
"Please Sugar Shane. You are a legend. Retire and live your life," urged one Mosely fan.
Should Mosely decide it is time to retire then he will have ended his career with 47 wins and having held world title in three different weight divisions.