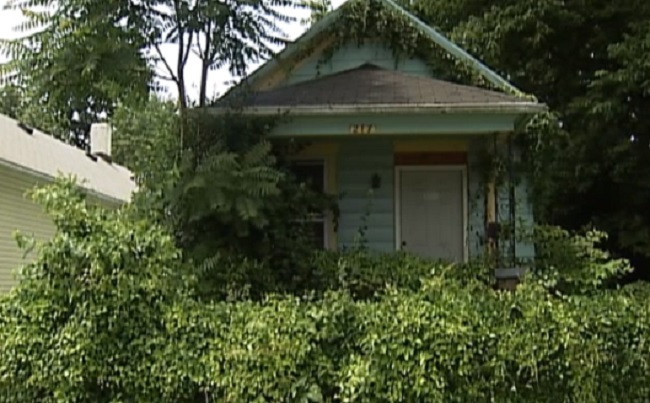 A mummified body has been found hanged in an empty property in Dayton, Ohio.
A 12-year-old boy stumbled across the body of Edward Brunton who was discovered hanging from a belt in a closet.
The corpse had been there for five years.
"My son came home and said, he said to me that he had gone into an abandoned house and he found a body. And I said, 'Wait, what?" Michelle McGrath said.
The authorites said the closet had protected the 53-year-old's body from rapid decomposition which explained the body's mummy-like condition.
"Because of the location where he was found, it was relatively protected, sunlight-protected, temperature-protected and low humidity," coroner Kent Harshbarger told CNN affiliate WDTN.
It appears to be suicide but the official cause had not yet been determined.
It is believed he bought the house in 2009 and the coroner said he died shortly after that.
"It is very unique to find mummified remains like this, 5-years-old," said Harshbarger.
His taxes were never paid and his neighbours had never seen the man who purchased the property.
McGrath said it was a sad indictment on the neighbourhood that no one knew he was there.
"I think it's disturbing that the neighbours didn't smell it, they didn't call, that people aren't more involved in their neighbourhood," she said.