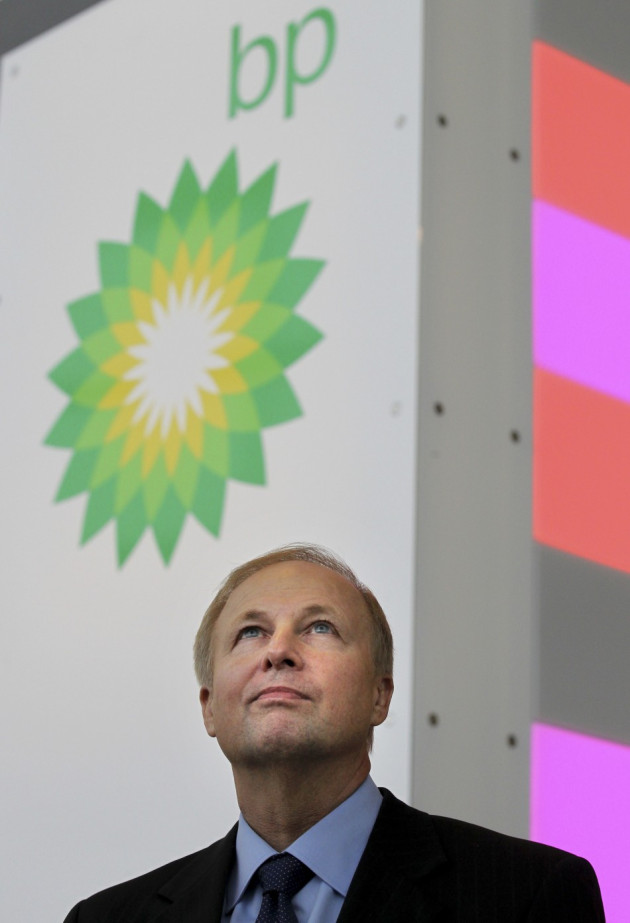 BP reported a larger-than-expected drop in first quarter profit as production fell after it was forced to sell oil fields in order to pay for the Gulf of Mexico oil spill.
Net income at Europe's second-largest oil major fell to $5.9bn in the first quarter this year, from $7.4bn in the same period in 2011. Its replacement cost net profit was $4.93bn in the first quarter this year, compared with $5.61bn in the same period last year.
Despite oil prices rising over the last year, BP cited a fall in oil production and tough conditions in the refining business for its drop in profits at its downstream unit.
Oil and gas production, excluding its Russian joint venture, TNK-BP, was down 6 percent, which is the equivalent of 2.45m barrels of oil equivalent per day. Brent crude prices averaged $118.6 per barrel (bbl) in the first quarter this year, up 12.5 percent from the average $105.43 bbl in the same period in 2011. BP estimates that its earnings rise $300m each year for every $1 gain in Brent crude prices.
Bob Dudley, chief executive officer at London-based BP has tried to quell investor concerns that it the group has overcome the aftermath of the Gulf of Mexico oil spill, after selling off assets, lifting output and raising dividend. However, the company still faces significant legal liability for the disaster in the United States even after agreeing with the US Department of Justice to pay at least $7.8bn deal to victims of the explosion in March of 2010 that killed 11 workers on its Macondo oil rig and triggered the biggest environmental disaster in US history.
BP says that it would continue its disposal programme, putting some smaller fields in the Gulf of Mexico block and that the group was not pulling back from the area but was seeking to focus on larger fields there.
BP shares fell 2.7 percent in early London trading to change hands at 432.98 as of 07:42 GMT. The shares have fallen around 8 percent so far this year and 24 percent since the 20 April 2010 disaster.