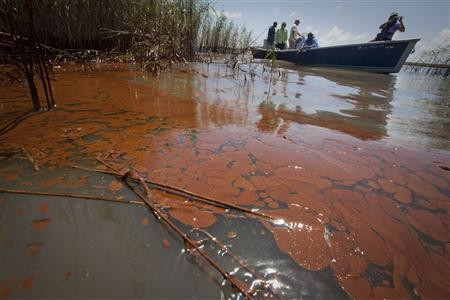 The Deepwater Horizon oil disaster has cost BP $3.12 billion (£2 billion) to date, the company announced this morning.
The spiralling costs includes not just the expense of attempting to stem the flow of oil and of the ongoing cleanup operation but of the $147 million paid in compensation to 47,000 people affected by the disaster.
However the cost of compensation as well as the clean up is likely to continue rising, as in total nearly 95,000 claims for compensation have so far been lodged against BP.
Just last week BP said the cost of the oil spill was $2.65 billion and that around 39,500 people were engaged in the response to the oil spill. As well as the cost, the number of people working on the spill has now risen to 44,500.
Work on collecting spilled oil is currently being disrupted by Hurricane Alex, which appeared on the scene last week.