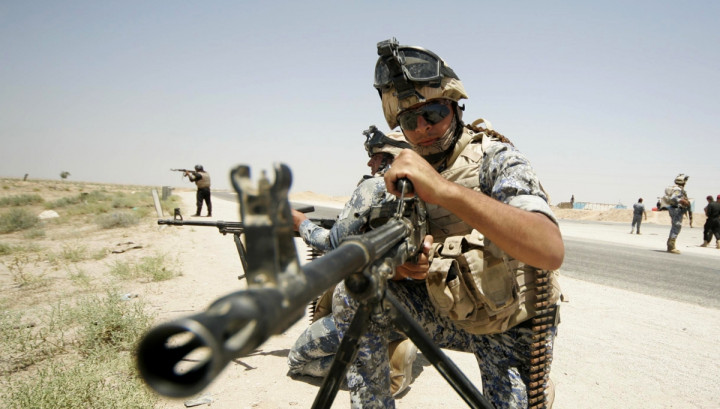 The head of BP Bob Dudley has said the company's Iraq operations have not been affected by violence in the country.
"We are just very vigilant in Iraq. Non-essential production people have left but operations continue," he told reporters at an energy conference in Moscow.
Militants from Isis (Islamic State of Iraq and the Levant) captured the northern city of Mosul and led a coalition of forces southwards towards the Iraqi capital Baghdad, battling national security forces along the way.
But Dudley said BP's oil interests near Basra in southern Iraq, were a "long way from the troubles".
"The people we are dealing with appear to be very much in control of the oil communications that we have," Dudley said, referring to the central government's grip on security around key oil facilities.
In the period before Isis seized Mosul, Iraq was producing around 3.5m barrels of oil per day, 2.8m of which were being exported from southern export terminals.
Oil production in the north of the country had already been halted, after a key pipeline running from Iraq to Turkey's Ceyhan port came under a series of bomb attacks in recent months.
The oil hub of Kirkuk, which supplies the country's biggest refinery at Baiji, was taken by Kurdish forces after the central government's security forces fled the city.
The Baiji refinery, which can refine up to 300,000 barrels of oil per day, shut down on Tuesday with foreign staff being evacuated.
Reuters cited refinery officials on Tuesday, saying that local staff remained at the facility and that the military remained in control of the refinery.
BP works on a technical service contract with Iraq's state-owned South Oil Company to help production at the Rumalia oilfield.
The majority of Western oil majors, including BP, Exxon Mobil, Royal Dutch Shell, Gazprom and ENI, work with Baghdad on joint projects.