Iraq Crisis: Isis Militants Claim Mass Killings of Iraqi Soldiers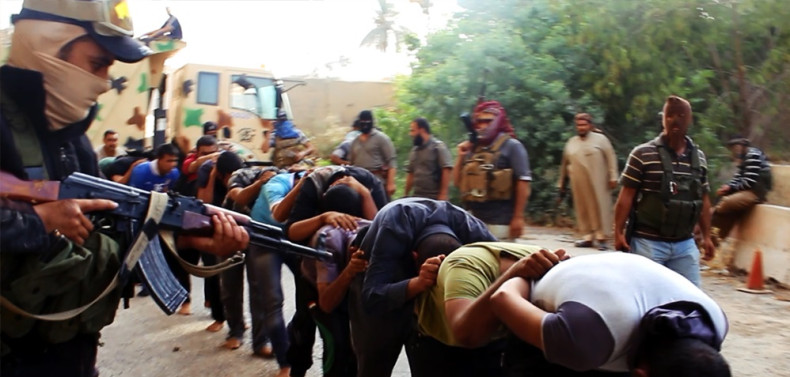 The Islamic State of Iraq and the Levant (Isis) has posted a series of photos online that it claims show its members carrying out mass executions of Iraqi soldiers.
The photos show groups of men lying face down in trenches, before and after the alleged killing.
Iraqi military spokesman Lt Gen Qassim al-Moussawi said the pictures were authentic and depicted events in Salahuddin province.
However, the pictures have not been independently verified.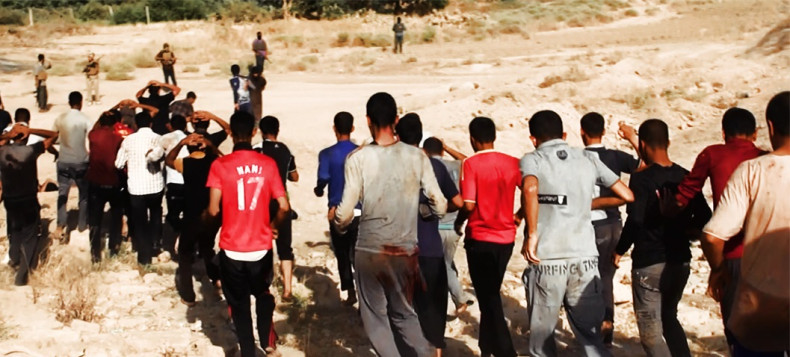 Sunni militants have swept through swathes of northern Iraq after seizing the northern capital of Mosul. Isis, which was disowned by al-Qaida for its extreme brutality in the Syrian war, has led a coalition of Sunni insurgents that now control Tikrit, along with parts of Baiji and Samarra.
The Isis momentum appeared to be stalling over the weekend, though, as government-aligned forces launched a series of counter-attacks against the insurgents in the territorial belt surrounding the capital Baghdad.
The pictures allegedly show the fate of a group of soldiers at an army base in Tikrit after they surrendered to the Sunni extremists.
The group boasted on Twitter that they had executed 1,700 government soldiers, although there were no reports of mass funerals taking place in the region where they claimed to have carried out the mass killing.
If the claim is true, it would be the single worst atrocity in the country since the time of the US-led invasion of 2003.
Moreover, if proven, the attack would raise the spectre of sectarian violence, as Isis boasted that all victims were Shia Muslims.