Britain's Bradley Wiggins came through a gruelling 10th stage of the Tour de France to retain the yellow jersey and his lead over defending champion Cadel Evans as home favourite Thomas Voeckler took victory.
The Frenchman's third tour stage win also sees him take the king of the mountains jersey, as he boldly attacked the stage's biggest climbs, including the category three Col de Richemond.
Wiggins meanwhile, who held a close to two minute advantage over Evans following his dominant time trial performance during stage nine, relied on his Team Sky teammates to help control the race.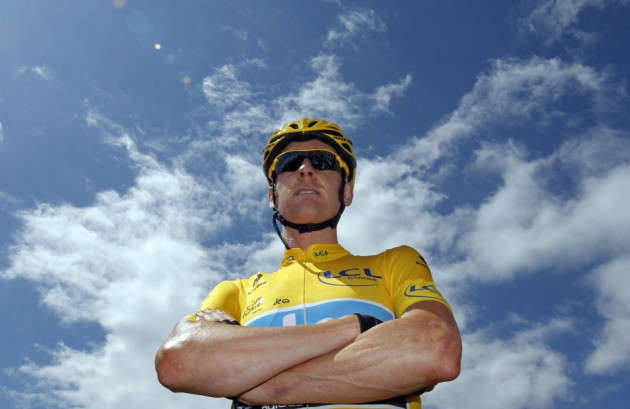 "When [Vincenzo] Nibali teamed up with [Peter] Sagan it did look as though it had the potential to work but we do have to gamble a little bit here, we can't just chase everything that moves and fortunately we didn't panic," Wiggins said. "We got down that descent, rode hard on the next climb and got him back so it all worked out.
"You've got to continually calculate in your head and be quite businesslike and not let the emotion of the moment get to you. But Jurgen [van den Broeck] is five minutes down so we could afford to let him slip away slightly. Nibali went alone and I knew that he would have had to make quite a big effort in the last 30 kilometres or so to stay away alone, so we sort of gambled a bit, thinking that we'd be able to peg him back - which we did. We kept cool in those moments and it's times like that that certainly will help us win the Tour. But they are moments when we could potentially lose the Tour as well.
"I can't express my appreciation to the work of my team-mates. 'Thank-you' is not enough for the work that they do. But we've been together all year, we've been training together, we've been rooming together and they're a fantastic group and I certainly wouldn't be in this position without them.
"It was pretty straight forward today really. The break went early and we didn't have to go crazy like we did in Switzerland that day [stage eight]. We knew that the climb would be tough but that, probably, the attacks would come on the descent - which they did. So it all went to script today and it all worked out. There wasn't any moment when I was really worried.
"We're in a massive bubble and we have no idea what's going on at home although I can understand what the reaction to the Tour is like because I sat at home and watched it myself last year. I know how much people follow it at home and that's fantastic but cycling is becoming more and more popular and mainstream. The exploits of Chris Hoy on the track and stuff like that is fantastic for our sport and fantastic for sport in the UK."
Stage victor Voeckler said: "I was concerned about losing the victory. At least I've got the polka dot jersey in the bag. I had a feeling the guys in the break were keeping an eye on me. Whenever I attacked, they kept on pulling me back.
"Scarponi and Sanchez were watching each other [at the finish]. I had such a pain...I suffered unbelievably today. I've had a bad knee since the start. The best way to respond to that is by doing this.
"Everything I said about my bad knee was true. A lot of people thought I was playing. I was really bad for days. 12 days before the start of the Tour, I wasn't riding my bike. But I don't care what people say behind my back about me."
The Australian Evans failed to make inroads into Wiggins' lead, despite a number of charges in the latter parts of the stage and will rely on Thursday's Col de la Croix de Fer, the biggest climb of the tour, to help break the Brit's stronghold.
As the race reaches the half-way point, Wiggins still holds the lead in the general classification, with fellow countryman and teammate Chris Froome remaining third and Vicenzo Nibali, who also attempted a number of moves on the leader, staying fourth a full two minutes and 23 seconds adrift.
Elsewhere, Mark Cavendish's hopes of retaining his 2011 green jersey took another hit as Peter Sagan extended his lead with victory in the sprint at the foot of the Colombier.