Brain-Eating Amoeba Kills 10 in Karachi [VIDEO]
World Health Organisation raises alarm about waterborne killer disease with 98 percent fatality rate after outbreak in Pakistan city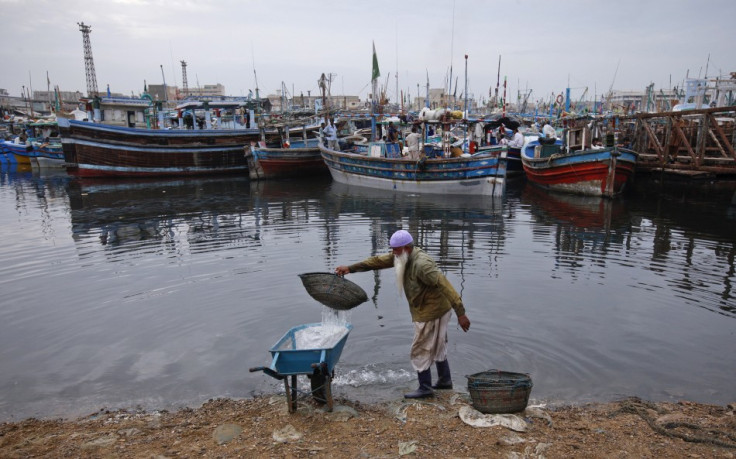 Health officials have warned that a brain-eating amoeba has killed 10 people since May in Karachi, the most desnsely populated city in Pakistan.
The World Health Organisation (WHO) said the waterborne parasite Naegleria fowleri has a fatality rate of 98 percent. It is spread through contaminated water entering the body through the nose, where it travels to the brain and destroys tissue.
It cannot be transmitted person-to-person.
Dr Musa Khan, head of WHO's Disease Early Warning System in Pakistan, confirmed that all the deaths had occurred in the southern city of Karachi.
Authorities are planning to launch a local campaign to ensure the supply of clean water to its 18 million residents.
People who have contracted the amoeba suffer from very mild symptoms such as fever, nausea, vomiting, stiff neck and headaches. It usually takes five to seven days to die after infection. Health centres and hospitals in Pakistan have been alerted.
Khan said: "People should avoid getting water too deep into their nostrils and make sure their water supply is properly treated.
"Those with symptoms should seek help immediately.
"There is no need to panic over these deaths," he stressed. "There is a remote chance of the spread of this deadly disease."
There have been no cases reported in other parts of the country.
The amoeba first appeared in Karachi in 2006. This latest outbreak is the first since then.
© Copyright IBTimes 2023. All rights reserved.