Kristen Stewart Graduates from Robert Pattinson by Enrolling at UCLA
Twilight actress registers at University College Los Angeles to study English Literature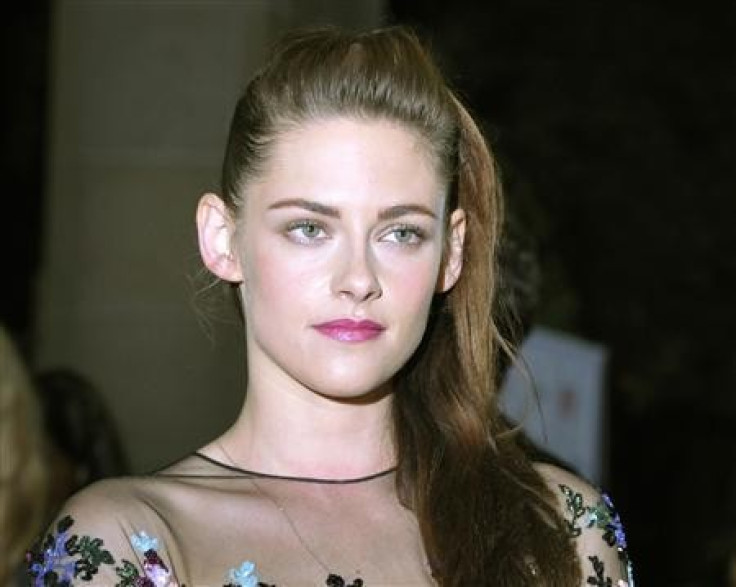 Kristen Stewart is heading back to school to get a degree.
The Twilight star, who left school at 13 to pursue her acting career, has enrolled at the prestigious University of California Los Angeles (UCLA) to study English literature.
"Kristen's a Tinseltown actress worth millions but she is already considering a life after film. She never got to complete college and she wants to get a proper education," a source close to the star told the Daily Mirror.
"She is a voracious reader and cannot wait to get going on her correspondence course."
The 23-year-old actress is shooting Camp X-Ray about the Guantanamo Bay military prison and intends to juggle education with acting commitments.
"It won't be easy and it will mean putting in some fairly strenuous hours," the source said. "But once she's graduated, Kristen will be able to do almost anything she wants, in or out of Hollywood."
UCLA, although not Ivy league, is one of the most respected universities in the US. It was recently ranked fourth in a list of top colleges nationwide and its English courses are regarded as some of the best in the world.
Stewart has opened up about her struggles with education. She was home-schooled on film sets after leaving school so early.
''I was glad to leave school. I was missing a lot of classes and they were failing me," she said.
''I couldn't relate to kids my own age. They are mean and don't give you any chance. Once you have done with school, you realise that it is just a smaller version of life. I have felt that I should have been an adult since I was aged about five.''
Lectures and coursework are likely to be a welcome distraction for Stewart as she struggles to move on from her on-off relationship with Twilight co-star Robert Pattinson.
Pattinson has been linked to a number of women including singer Katy Perry and Elvis Presley's granddaughter, Riley Keough, since their public split.
Stewart follows in the footsteps of Harry Potter star Emma Watson who took a break from acting to return to her education at Brown University.
© Copyright IBTimes 2023. All rights reserved.