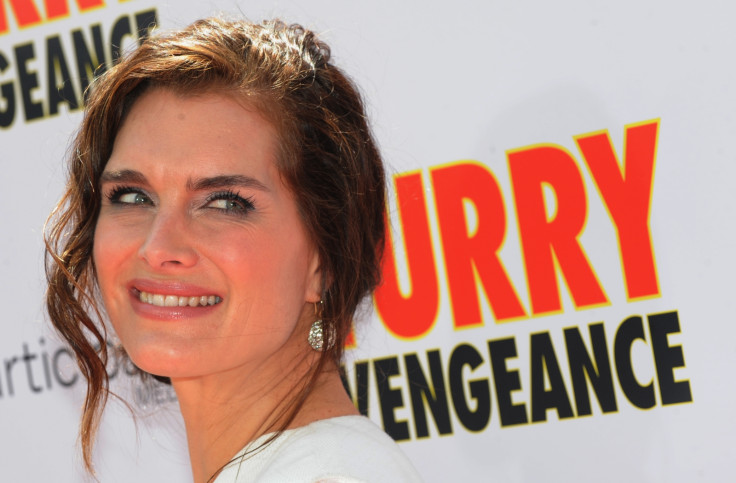 Brooke Shields has set hearts racing by sharing a racy throwback photo. The image she shared on social media over the weekend is from her Blue Lagoon days.
The veteran actress – who appeared in the 1980 flick alongside Emmeline Lestrange - is seen flaunting her flawless curves in the image. She barely manages to cover up her modesty with her long luscious brunette locks cascading over her breasts.
"Swimsuit season! @HarpersBazaarUS is breaking down the most iconic on screen swimsuits. Thanks for including my #BlueLagoon suit (or lack thereof!)," the 52-year-old wrote alongside the photo she shared with her 318,000 followers on Instagram.
Shields' fans flooded the post with compliments.
"One of the most beautiful actresses of alllll time @brookeshields," a fan gushed over the photo.
Another commented, "So fun to see this - you are just as beautiful today ... wanted my boyfriend at the time to look just like your costar... talked him into giving him a perm - lol ;)".
"The best movie!! Marked my teen years!! Absolute Brooke Shields fan!! We all wanted to be you and get lost in an island!!" a fan wrote and another added, "Prettiest baby ever! My friends and I saw Blue lagoon endless times that summer ✨✨."
For Shields age is just a number. She has maintained her figure incredibly well by working out religiously.
The actress dished out the secrets to her toned body in an interview with Shape in 2008.
"Spinning is the only way I ever lose weight," she said. "It's purely about keeping my heart rate up and burning calories."
A year earlier, she also told Fitness magazine that she does not "lift weights". "It's easy for me to bulk up. I keep my muscles toned by doing yoga."