Brazil: Amazon Rainforest Destruction Rate 'Up by 29%'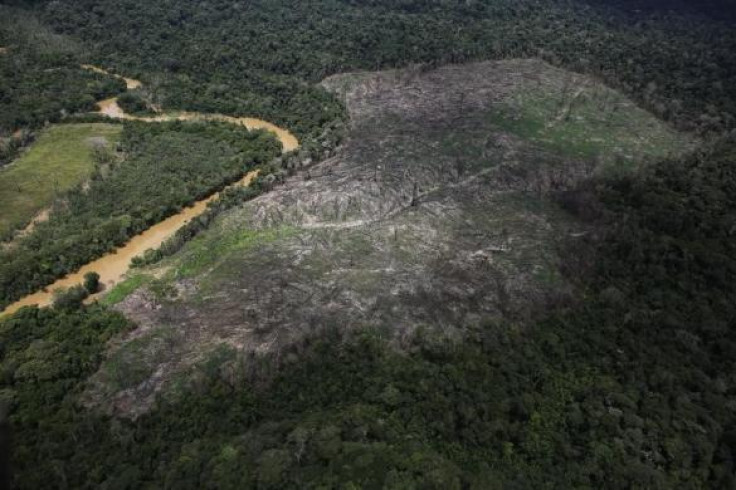 The rate of destruction of the Amazon rainforest in Brazil has risen again, the Brazilian government has warned.
According to satellite images captured between August 2012 and July 2013, 5,891 sq km (3,360 sq miles) of forest were cleared in the Brazilian Amazon, with a rate of destruction up by 29%.
According to the latest report, the deforestation occurred mainly in the states of Pará and Mato Grosso, where 1,000 sq km (390 sq miles) has been cleared in each state since 2012.
This is the second year running that the rate has increased. Last year, Brazilian authorities said deforestation had risen by 28%.
The situation has significantly worsened since 2011 when 4,571 sq km (1,765 sq miles) were cleared.
The worst year for deforestation was 2004, when at least 27,000 sq km (10,425 sq miles) of forest were destroyed.
One of the main causes of the high rate of deforestation is illegal logging.
According to a May 2014 report by Greenpeace, much of the timber exported from the Amazon rainforest comes from illegal logging in Pará State, Brazil's largest timber producer and exporter.
"Controlling illegal logging is fundamental to saving the Amazon," the Greenpeace report said.
"Predatory logging sets the stage for deforestation in remote areas of the forest and threatens protected areas, including biological reserves and indigenous lands. Predatory logging threatens communities who depend upon and live in the forest."
The Brazilian government often launches police operations aimed at reducing illegal logging. According to environmentalists, however, more has to be done.
Last week, a group of indigenous from the Ka'apor tribe captured and beat some illegal loggers in the Amazon. They said they took the matter into their own hands because the government is not making enough efforts to reduce illegal logging in the area.
Deforestation also contributes negatively to the issue of climate change, as the destruction of the forest impedes the reduction of global warming.
© Copyright IBTimes 2023. All rights reserved.