A remote tribe from the Amazon rainforest has communicated with people from the outside world for the first time and the experience has been documented on camera.
One scene from the video, released by Brazil's National Indian Foundation (Funai), shows two Indians armed with bow and arrows being approached by an Ashaninka man who offers them some bananas near the Envira River, in the Brazilian state of Acre.
The Indians are believed to be part of the Rio Xinane tribe and belong to the Panoan linguistic group. According to experts, they fled Peru to escape from illegal logging and drug trafficking.
The Indians first made contact with the Ashaninka people on 26 June. Four days later, a Funai team and two Panoan indigenous interpreters travelled to the area and filmed a second encounter.
"They speak our language. I was so happy we could talk to each other," one of the interpreters, Jaminawa Jose Correia, told news portal G1, which posted the video of the encounter online.
He said the natives were looking for weapons and allies.
"They described being attacked by non-native people and many died after coming down with the flu and diphtheria."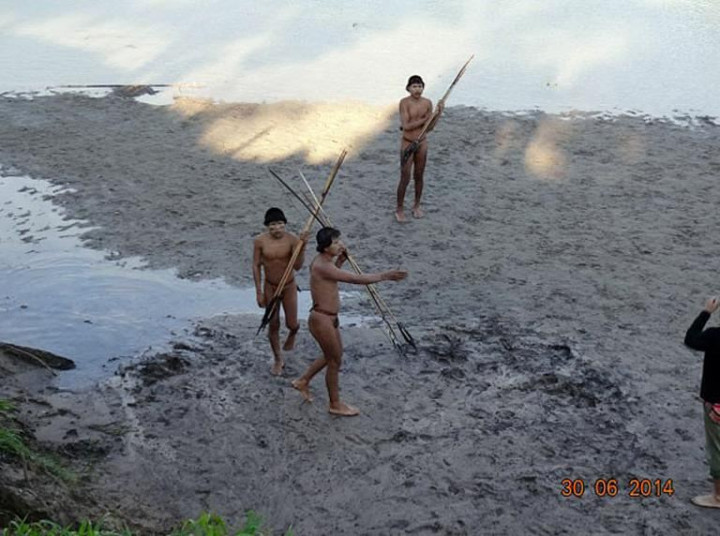 Anthropologist Terri Aquino said the group was probably searching for axes, knives and pots.
"This is a people looking for technology. It's important in their lives because there's an internal war among them and because of contact with non-indigenous groups," he said.
Funai explained the tribe returned to the forest after the encounter, but came back three weeks later as some members of the group had contracted flu.
Funai sent some medics to treat seven Indians.
Survival International, a London-based NGO which advocates worldwide tribes' rights, has condemned as "extremely worrying" the fact the natives were ill. The NGO explained that uncontacted Indians are not immune to flu, which exterminated entire tribes in the past.
Last month, Funai warned of the "imminent death of uncontacted Indians" who flee Peru and reach Brazil. The warning followed increased sightings of tribes over recent months.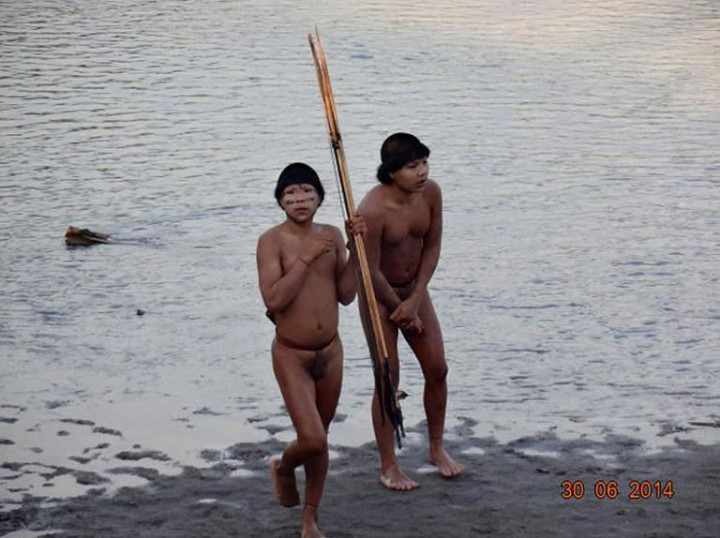 Watch a video of the first contact with the Rio Xinane tribe.