Brazil Cascavel Prison Riot Leaves Three Inmates Beheaded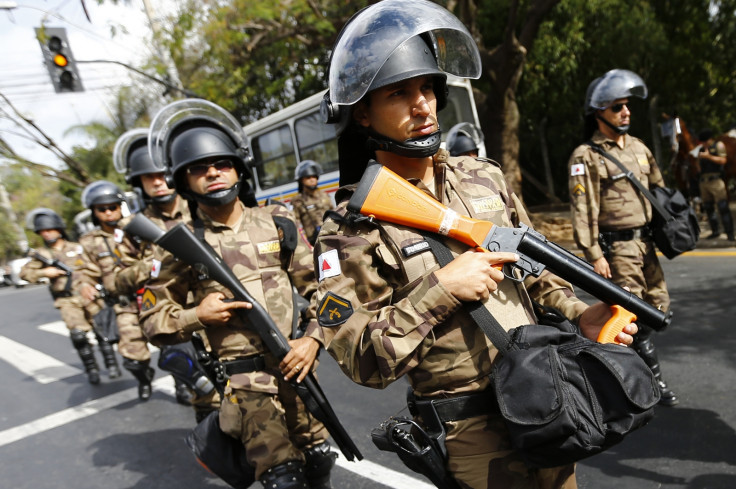 At least three prisoners have been decapitated after a riot erupted in a prison in the southern Brazilian city of Cascavel.
The riot, which began after hundreds of prisoners started protesting demanding better meals and living conditions, has also claimed the lives of two other inmates who were thrown from the roof of the building.
Several others have been injured in the violence as authorities are struggling to contain the situation.
Two jail officials and some prisoners have been taken hostage by the rebellious inmates' leader, officials say.
The identities of the people involved in the trouble have not been released as yet. Though initially it was thought that two people were beheaded, officials found the body of a third prisoner who had been executed in a similar manner.
One of the beheaded men was said to be a police officer.
"They are using the severed head of one of the prisoners to inflict psychological torture on one of the hostages," Jairo Ferreira, a lawyer for the prison guards' union, told local news outlet Gazeta do Povo.
Images broadcast by local media outlets showed at least two dozen prisoners atop the prison building, whipping other men who were held by ropes around their necks.
The prison authorities are attempting to negotiate with the inmates for better living conditions in a bid to end the revolt.
There were more than 1,000 prisoners when the riot broke out and more than 80% of the facility is presently under the control of the rioters.
© Copyright IBTimes 2023. All rights reserved.