Manchester United manager Sir Alex Ferguson has revealed how pleased he has been with the displays of full-back Rafael da Silva whose impulsive nature had led to him making some high profile errors.
The Brazilian has made the right-back role his own at Manchester United this season and will be hoping that he can remain in the first team when Phil Jones and Chris Smalling return from injury.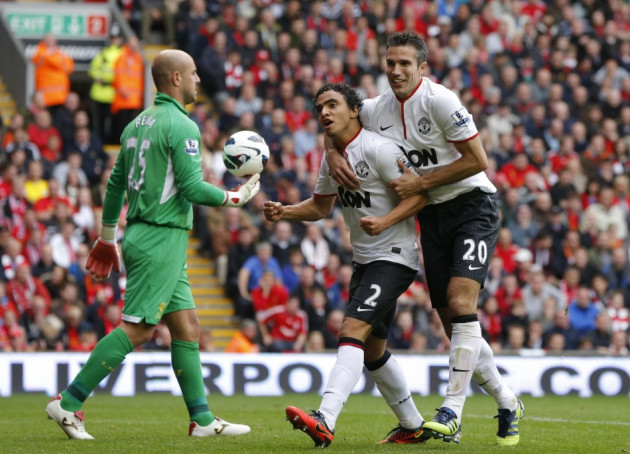 Rafael arrived at Manchester United back in 2008 when he was just a teenager and quickly made an impact as he was promoted to the first team squad in the following season, even being named on the bench for the Champions League final defeat at the hands of Barcelona.
Unlike his twin brother Fabio, who has struggled to make it at United and has subsequently been loaned to QPR, Rafael has become a regular starter for Ferguson and has worked hard on ironing out the flaws in his game.
Always an attack minded full-back, the 22-year-old sometimes let his temper get the best of him, the most crucial occasion coming in the quarter-final defeat to Bayern Munich when he received a red-card.
However, he has been one of the top performers this season, scoring two goals and earning the praise of Ferguson who said he was the man of the match in the 4-2 win over Stoke last weekend.
"He is maturing and learning all the time," Ferguson told the Independent. "Rafael has all the ingredients of a great player. He is blessed with great enthusiasm, skill and speed.
"He was quite impulsive and tended to over-commit himself. We have gone over it a few times but, bit by bit, it is all coming together and he was easily our best player Saturday."
Rafael has had very little time off this year after becoming a regular for Manchester United and being part of the Brazil side which reached the final of the 2012 London Olympics. However, his mistake in the final highlighted his vulnerability and he has been unable to earn a call-up to the side since.
Despite this mistake, he believes that people are beginning to see his talent and he hopes that this will lead to him being part of the Brazil squad in the 2014 home World Cup.
"I do think they look at me differently now," said Rafael. "The way I play for United has changed a little bit and I have scored some goals as well.
"But mature is the word. I always want the ball. Now I read the game more and know what the opposing player is going to do.
"It is a big time for me. The World Cup is the big competition for Brazil and all the fans expect us to win. I am really looking forward to being there."