Brazilian Colonel Who Tortured Political Dissidents during Military Rule Murdered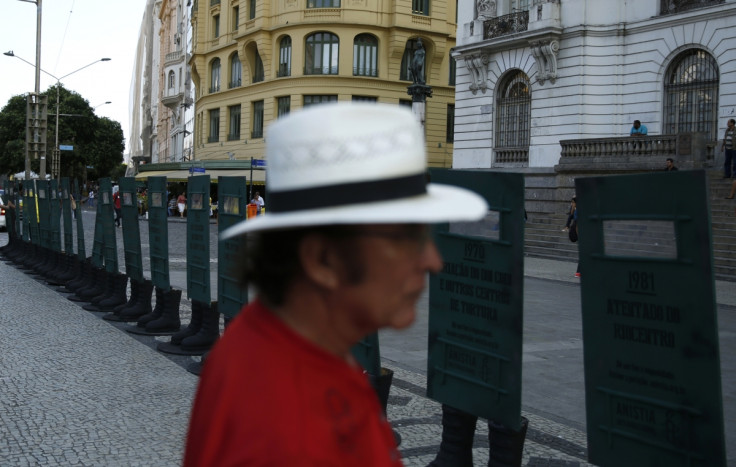 A retired Brazilian colonel who had admitted to torture and extrajudicial killings of political prisoners under the country's military rule has been murdered in his Rio de Janeiro home.
Three men broke into Paulo Malhaes's home and suffocated him to death, before fleeing with his computer and weapons, according to reports.
The 76-year-old former colonel had said last month at the Truth Commission that he did not regret killing and torturing "as many people [political dissidents] as necessary," when the country was under military rule between 1964 and 1985.
During the military autocracy, about 500 people who opposed the establishment mysteriously disappeared, and thousands of others were arbitrarily arrested without due procedures.
Wadih Damous, a Brazilian lawyer, told BBC that it is possible that the assailants wanted to get hold of the secret files in his computer.
"He was an important agent of political repression during the dictatorship and held much information about events that occurred behind the scenes at the time."
The Brazilian police said that they were investigating CCTV footage to ascertain the identity of the killers.
"An evaluation of the scene has already been undertaken and the wife of the victim and their valet have been questioned. The latter will be able to help produce a photofit," police spokesman told AFP.
The three men held the colonel, his wife and valet in separate rooms, then killed Malhaes and took off with his firearms and the computer.
The Truth Commission was set up by President Dilma Rousseff to address the crimes committed by the country's military regime. Malhaes gave a graphic testimony at the commission, saying that he had tortured many dissidents as part of his "duty".
"I have no regrets," he said at the commission hearing, while also maintaining that the prisoners he abused were "guerrillas who fought an armed struggle".
President Rousseff was herself a political prisoner who was tortured at the hands of rogue elements in the military.
This is the first time that such a commission has been established in Brazil for state crimes committed during the military rule, unlike other Latin American countries such as Argentina and Chile which have already held trials for totalitarian abuses of the past.
© Copyright IBTimes 2023. All rights reserved.