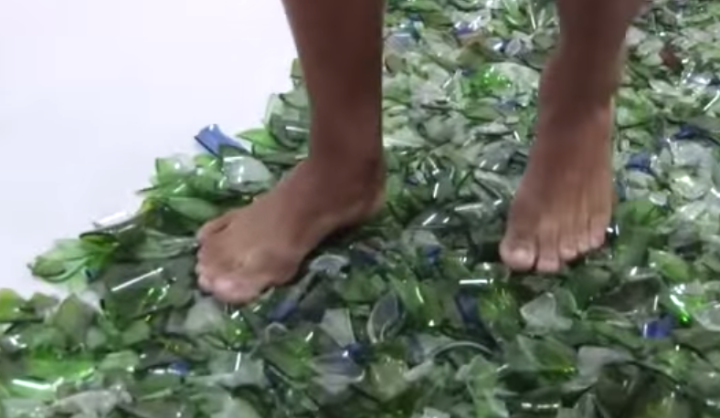 A struggling football club is hoping making its players on glass shards will help the team win some matches.
Brazilian club Portuguesa has taken drastic steps to arrest a slump in form that has led them to second bottom of Serie B.
Instead of having extra practice on the pitch, Portuguesa players have gone under the spell of a hypnotist and taken part in tests of character such as walking on glass and bending metal poles with their necks.
Portuguesa manager Vagner Benazzi explained why the club turned to watch-dangler Olimar Tesser when his own presumably more conventional coaching techniques have failed to work.
"I don't like to miss out on a good opportunity. I know what he has done elsewhere and I want him to work with my players before games," he said.
"There will be limits, I am the boss, and he will not disrupt the technical or physical side. But I accept his role due to the situation the club finds itself in. It's a desperate situation."
It remains to be seen if walking on glass can transform how the players are using their feet to improve their performances on the pitch.