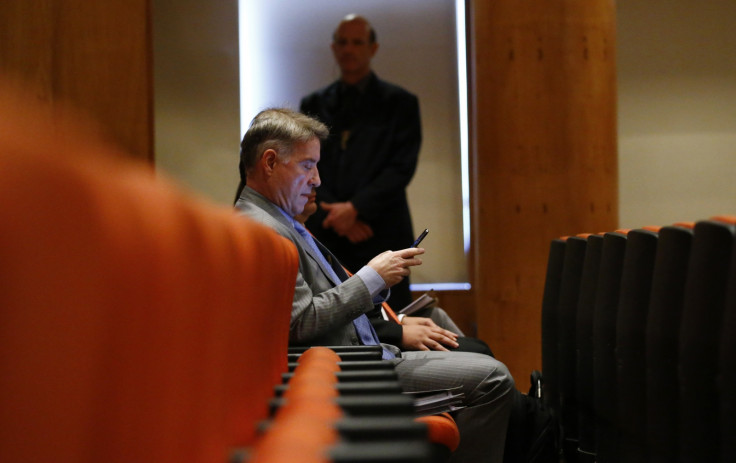 A Brazilian judge who is overseeing charismatic entrepreneur Eike Batista's trial for insider trading, has been spotted driving a Porsche belonging to the former Brazilian billionaire which had been seized by the court.
Judge Flavio Roberto de Souza was reported to have been making personal use of the Porsche Cayenne, according to Estado de S.Paulo's newspaper, after a tip-off from Batista's lawyer.
Judge Souza this year froze the assets of the former tycoon, his immediate family, his ex-wife and his girlfriend and seized the symbols of the tycoon's high-flying lifestyle, including the Porsche, a Lamborghini and several other cars, a luxury yacht, jet skis and other assets.
Police confiscated the luxury vehicles because of concerns Batista had been selling or donating assets that were frozen as part of the insider trading case.
When asked why he was driving the Porsche, Judge Souza told financial newspaper Valor Economico: "The Federal Police did not have a safe place for the car and it was exposed to sun, rain and possible damage. As I want the car to be preserved in good condition, I took it to a covered parking space [in the building where I live]."
"I did not take it to use, just to look after it... It is a normal situation."
Brazil's celebrity trial of the century
The allegations have thrown Brazil's celebrity trial of the century into turmoil.
Rio de Janeiro's federal court has opened an internal inquiry into the claims that Souza removed the Porsche from an official compound and parked it at his residential building in Rio's seaside suburb of Barra da Tijuca.
Batista, a former powerboat champion, was Brazil's richest man until his oil and gas and mining and logistics conglomerate collapsed under a mountain of debt. He later filed for Latin America's largest bankruptcy in 2013.
The former tycoon, who was once married to a Carnival queen, recently resigned as chairman of his flagship bankrupt oil firm OGX.
Public prosecutors allege he used Twitter to pump up his share price in 2013 as he was selling his own shares worth 236m reais (£53.3m), based on privileged information that OGX's offshore oil fields would miss production forecasts.
Batista denies selling the stock based on insider information, and says he was legally obliged to sell it to pay off debt.