Brazil's environmental police are fighting a losing battle against illegal loggers in the Amazon
The rate of deforestation in the Amazon is on the rise again. Over the past four years it has risen 35%.
These photos were taken during a successful operation against illegal mining and logging in the Amazon rainforest. They show agents from Brazil's environment police intercepting a truck carrying giant tree trunks illegally felled in the Amazon. The truck and its illicit cargo were then set alight.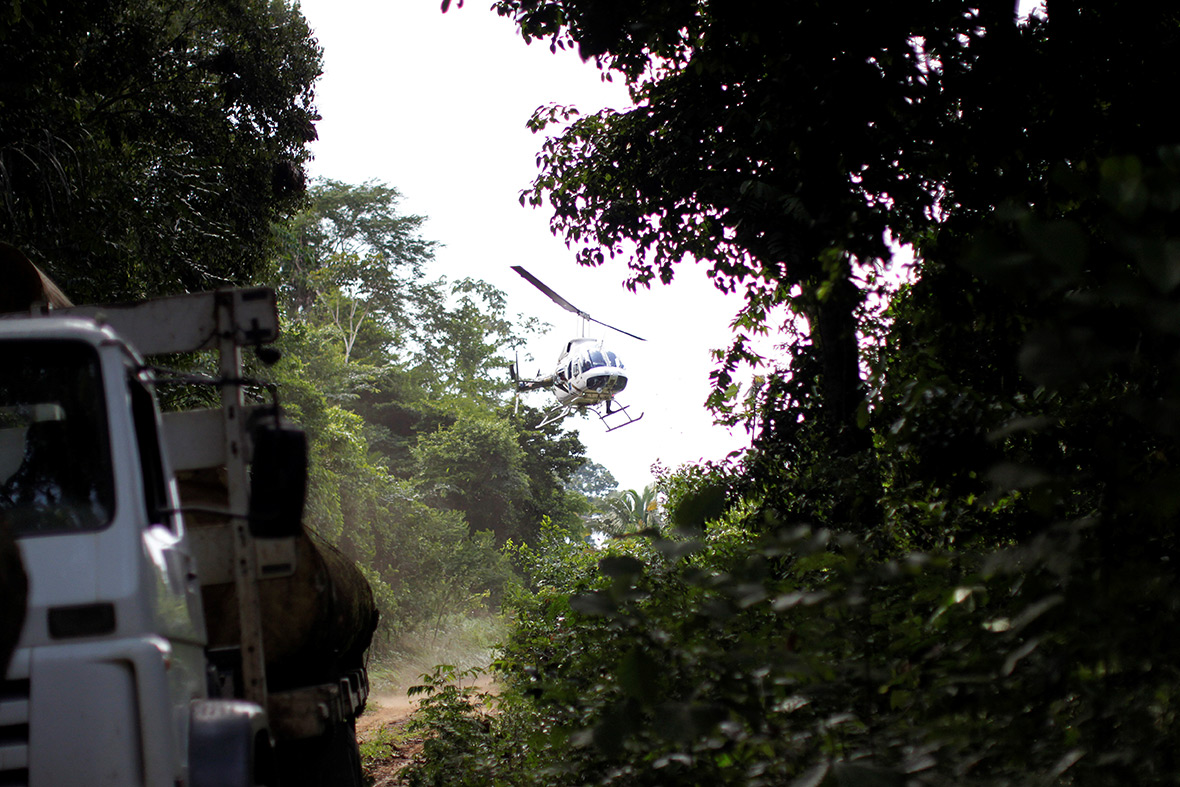 Burning trucks is the most effective deterrent available to the agents from the Brazilian Institute for the Environment and Renewable Natural Resources, or Ibama. They do this if the vehicle is on protected land inhabited by indigenous groups or if the truck cannot be removed because the driver has fled or the vehicle is damaged. However, those caught cutting down the rainforest never see the inside of a jail cell unless convicted of a more serious, related crime such as money laundering or violence.
Many in Novo Progresso see no other way to get by. Elis Pereira, the 25-year-old driver of the truck that was burned, said the fine and loss of his truck meant he would be "pushed into crime." Pereira's future looks bleak. He bought the truck for 60,000 reais (£14,000) just six weeks previously. That money was borrowed from the illegal loggers for whom he worked transporting timber. "I'll have to let them know," he said, eyes vacant with exhaustion and fear. "I hope they understand."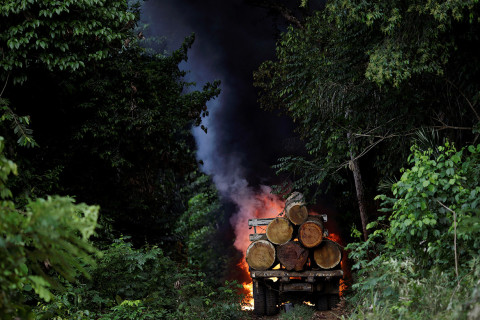 When able to do their job, agents of the Brazilian Institute for the Environment and Renewable Natural Resources, or Ibama, are decisive, punishing illegal loggers on the spot. But this seizure was the only success in four days of operations this month near the town of Novo Progresso in the vast state of Para.
Hampered by poor radios with a maximum range of just 2 km (1.3 miles) and vehicles easily recognised by those who cut down the forest, the exhausted Ibama agents were too often chasing shadows. "The loggers are better equipped than we are," said Uiratan Barroso, Ibama's head of law enforcement in the state capital, Santarem. "Until we have the money to rent unmarked cars and buy proper radios we won't be able to work."
A 30% cut in Ibama's budget has meant fewer operations this year. Helicopters and jeeps have been idle due to a lack of fuel. "We haven't even had enough money to pay for aptitude tests to allow our agents to carry guns," said Barroso, adding the tests only cost 200 reais (£50).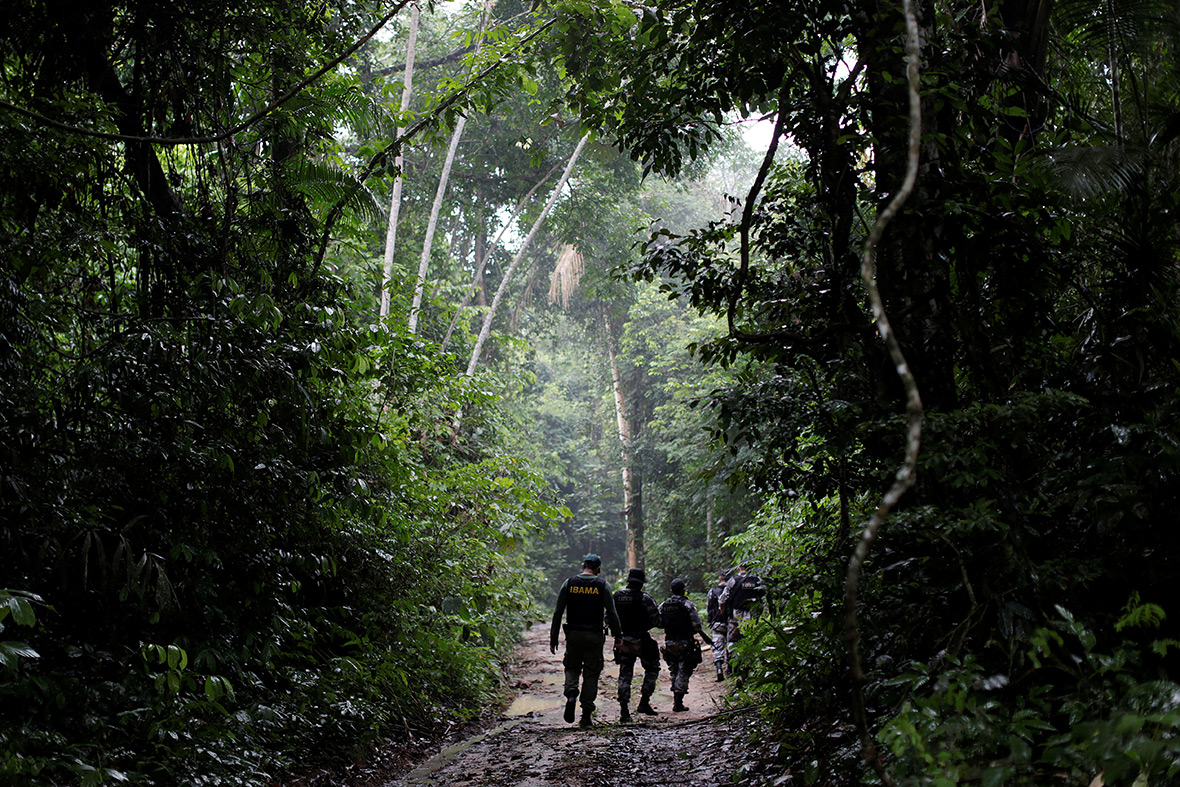 It is dangerous work. In June, a policeman was shot dead during an Ibama operation in Novo Progresso, a grid of dirt streets whose 25,000 inhabitants rely on illegal mining and logging for survival. Corruption is also a problem. Three Ibama officials in Santarem were charged last month for taking bribes from logging companies. "I only trust around half the people I work with," Barroso said.
Brazil's environment ministry admits a lack of funds has reduced Ibama's ability to operate. The situation should be helped by 56 million reais secured from the Fundo Amazonia, a fund principally financed by Norway and Germany. But officials say a broader strategic change is also needed. "The effectiveness of our current measures and enforcement has reached its limit," said Everton Lucero, the government's undersecretary for climate change.
Until four years ago, the approach proved highly effective. Ibama helped to reduce the rate of deforestation by over 80% between 2004 and 2012. A mix of satellite imagery and a tough on-the-ground presence made Ibama a highly effective force in the fight against global warming. But after years of surprising success, the rate of deforestation is on the rise again. Over the past four years it has risen 35%, as Ibama suffered from a lack of funding amid Brazil's worst recession in decades. Last year, a rainforest five times the size of Los Angeles was cut down.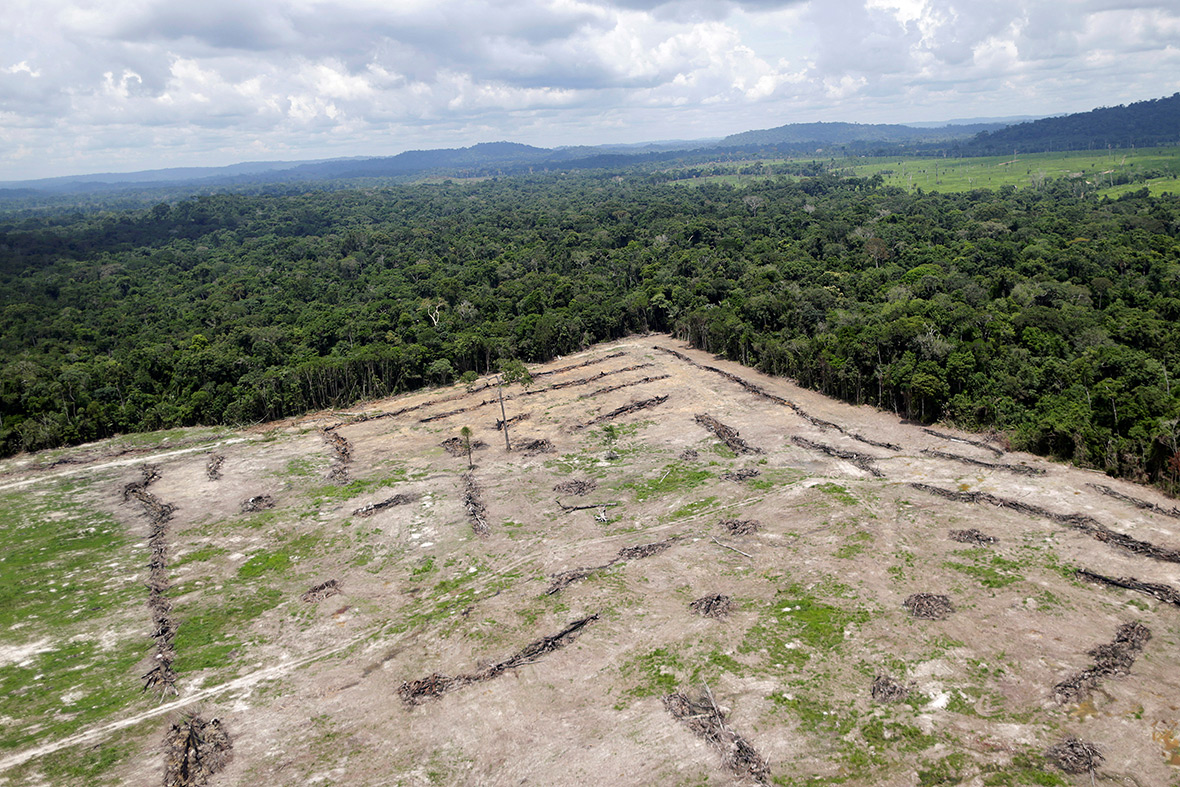 Nearly twice the size of India, the Amazon absorbs an estimated two billion tonnes of carbon dioxide per year, making its preservation vital in the fight to halt global warming. Environmentalists fear President Michel Temer's government will bow to pressure to ease environmental licensing laws as it aims to rekindle economic growth. The transition from forest to farmland is a devastating double blow for the environment. Trees absorbing CO2 are commonly replaced with methane-polluting cattle.
Leaders from nearly 200 different countries met in Morocco this month to move forward on commitments to cut greenhouse gas emissions, amid concerns that US President-elect Donald Trump might cut funding for the deal signed in Paris last year.