The headline British Retail Consortium/Nielsen Shop Price Index sunk into deflation for the first time in more than three and a half years - but what was driving this dive?
Retailers have heavily discounted items and thrown promotions at consumers' faces in a desperate attempt to collar them into the store from the high street.
Food price inflation was 2.4% in May, as growth slowed from the previous month's 2.9%, which aided the overall 0.1% decline. However, a chart from the report shows how May's deflation has been driven largely by non-food goods.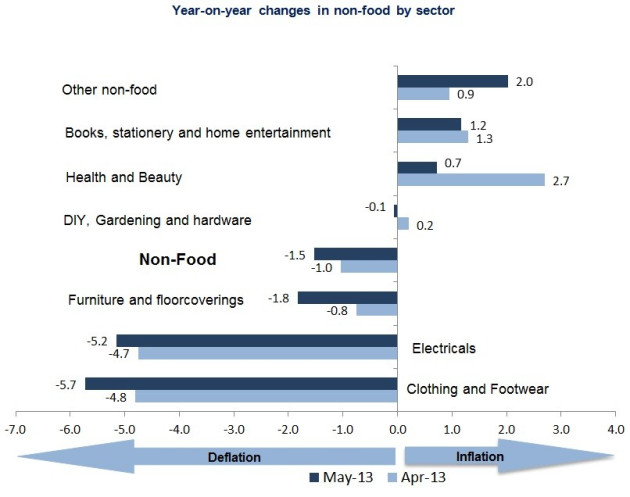 Britons are not compelled to buy non-food items as they are with food, a biological necessity in the way that flat screen televisions aren't.
Retailers have to work extra hard to convince downtrodden consumers that buying big ticket electrical items is a priority, and the best way of doing that is to cut your prices.
After all, bargains speak louder than prudence. Plus a new sound system will drown out the sound of debt collectors at your door anyway.