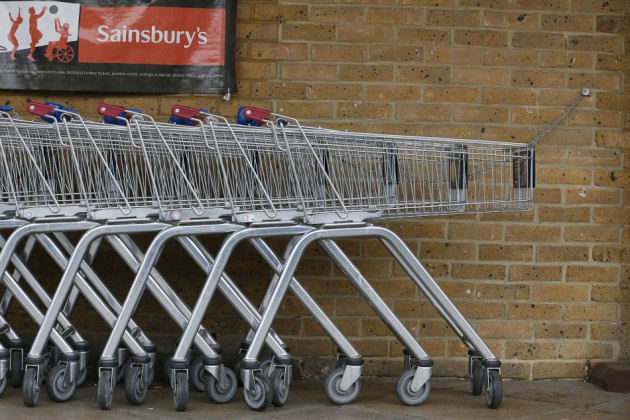 The British Retail Consortium (BRC) said that one in eight UK shops remained vacant in April, with vacancy rate rising to 11.9% from 10.9% in January, the highest rate since the BRC study began in July 2011.
"It's a major concern that the vacancy rate has reached a record high, driven by increases in almost every part of the UK, with some regions like the South West seeing a significant leap in empty shop numbers," Helen Dickinson, BRC director general said in a statement.
Diane Wehrle, Retail Insights Director at Springboard that assists the BRC in collecting the data, attributed the higher vacancy to the trading difficulties recorded in March partly due to the unseasonably cold weather.
Nevertheless, customer footfall increased by 1% in April from a year ago, compared to a 5.2% fall in March when the country suffered from unusually cold weather. The better figure was due to the warmer weather in April, according to the BRC.
"At least there's some cheer on offer in the footfall figures, driven by a respectable showing for high streets, but this compares against a very rainy April 2012, when bad weather left a lot of shoppers running for cover," Dickinson said.
She added that the trading environment remains volatile despite the signs of improvement in conditions.
High street footfall rose by 3.4%, the strongest pace since December 2011 and out-of-town footfall increased by 0.3%. Meanwhile, footfall in shopping centres declined 3% in April, the worst performance since the start of 2013.
"This disparity is partly due to the fact that many of the high-profile retail failures - reflected in the increased vacancy rate - have been located in malls, creating holes in their retail frontages which have adversely affected their attractiveness to shoppers," Wehrle said.
"The resilience of high streets is also likely to be a function of their diversity, as they have an offer that spans more than just retail".