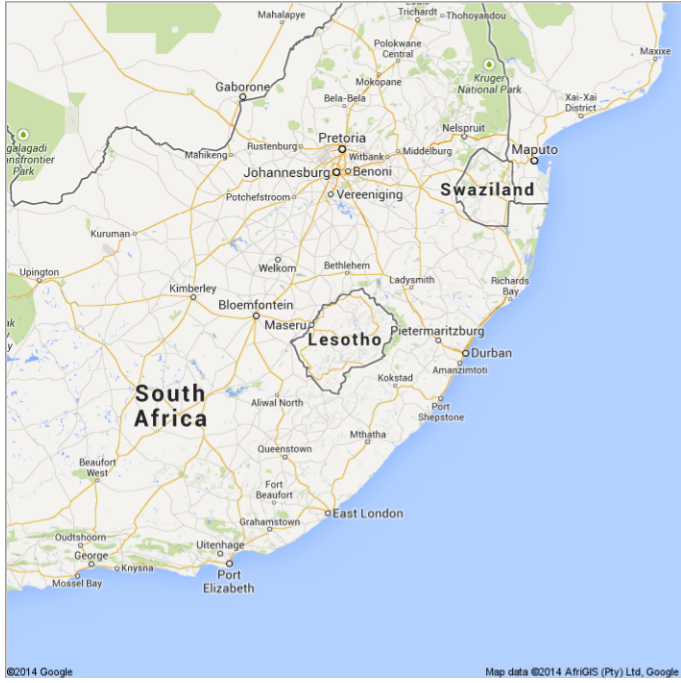 Lesotho's prime minister has fled the country, after a military coup was launched earlier today.
Prime minister Tom Thabane told the BBC World Service that has left the country, after receiving threats to his life.
Earlier today military personnel surrounded government buildings in the landlocked African kingdom.
"Military police have surrounded State House and there are reports of gunfire," an unnamed diplomat from the Lesotho capital Maseru told Reuters.
Bernard Ntlhoaea, a security guard at the US embassy in Maseru, Lesotho's capital told AP, "The military has been moving around from 3 o'clock in the morning, occupying police stations in Maseru and moving around to other districts." He said he saw at least one armored personnel carrier on the streets.
Radio stations are reportedly being jammed, except for one Catholic station, according to Ntlhoaea, and phone communications into the country have been cut.
Dissolved parliament
Earlier in June, the country's first coalition government, comprising three main political parties, was dissolved.
Lesotho's International Relations Department spokesperson Clayson Monyela was quoted as saying: "The department will either convene a media briefing or issue a statement later today regarding the situation in Lesotho."
Lesotho, which is located within South Africa's borders, has undergone several military coups since gaining independence from Britain in 1966.
South Africa has previously applied diplomatic pressure to prevent previous coups. Its military has also intervened during coups.
In 1998 South African and Botswanan military forces occupied the country for seven months in 1998, after rumors of fraud during a general election led to massive levels of public disorder.