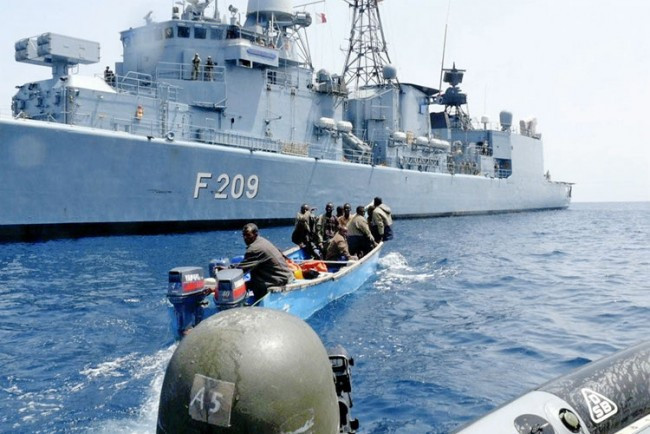 British and US special forces captured 11 Somali Pirates without a "shot being fired" following a raid on an Italian cargo ship off the coast of the Horn of Africa.
Twelve armed pirates had initially attacked and hijacked the Montecristo, with 23 crew members on board, 620 miles of the east coast of Somali. All the crew from Italy, India and Ukraine has now been freed.
The Italian foreign ministry has expressed its gratitude to the British Navy for its part in the operation which involved one navy vessel from the US and UK.
Reports suggest that the pirates were taking the hijacked ship to Harardhere town in the Mudug Province of central Somalia when the BAF intervened.
The ship was carrying scrap iron and was travelling from Liverpool, UK to Vietnam.
Somali pirates are known to capture vessels in the Indian Ocean in the hope of obtaining a ransom for the safe return of crew members.
They are also believed to have captured Judith Tebbutt, a 56-year-old woman from Hertfordshire, in September. Her husband David was shot in front of her at a remote beach resort on the north Kenyan coast.
And in 2010, Paul and Rachel Chandler from Tunbridge Wells, were released after being held captive for more than a year.