Israeli Prime Minister Benjamin Netanyahu's ruling Likud faction on Wednesday 6 May reached an agreement with the religious Zionist Bayit Yehudi on the formation of a rightist coalition, Israel Radio reported.
The agreement, which was struck just two hours before the final deadline for Netanyahu to cobble together a ruling government, paves the way for a narrow, 61-seat coalition in the 120-seat Knesset (Parliament).
By law, if Netanyahu failed to form a government by midnight on Wednesday, President Reuven Rivlin would have been required to call upon another MK - presumably opposition Zionist Union leader Isaac Herzog or another Likud politician - to form a government or initiate a general election.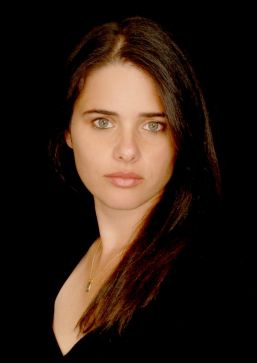 "Israel now has a government," Naftali Bennett, the head of the nationalist religious Jewish Home party announced in the Knesset after hours of haggling with Likud members over cabinet positions, which were not immediately announced.
Bennett will be Education and Diaspora Affairs Minister, while the party's Uri Ariel will be Agriculture Minister and Ayelet Shaked Justice Minister.
Bennett succeeded in pressuring Netanyahu to give Shaked the Justice Ministry, because a coalition could not be formed without his party's eight Knesset seats. She was originally going to be given the Culture and Sports Ministry.
The Likud tried unsuccessfully to prevent Shaked from entering the security cabinet despite the justice minister automatically being in that influential body by law. The Likud also did not succeed iin preventing Shaked from heading the powerful Ministerial Committee on Legislation.
"It is not a government for the right or the left but for all of the people of Israel," Bennett said. "I had a good conversation with the prime minister and told him I would be happy to enter a nationalist government under his leadership. I told him we will stand behind him and we will work with all our strength help the government and the country succeed."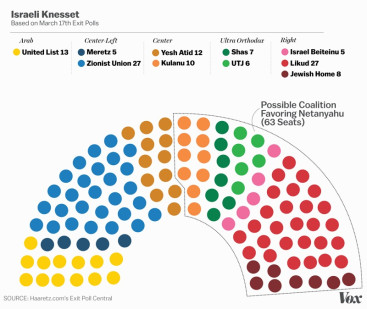 Nearly two months after a convincing election victory, Netanyahu has struggled to put together a coalition after a former ally abandoned him this week.
"We will build a government that is strong and stable for the people of Israel," Netanyahu said. "We have work to do."
With barely two hours to spare as a midnight (10pm BST) deadline mandated by law approached, the Likud sealed an agreement with Jewish Home, which advocates annexation of parts of the territory Palestinians seek for a state.
Netanyahu's new coalition - his fourth - will comprise Jewish Home, the ultra-Orthodox United Torah Judaism and Shas parties and Kulanu, a centrist faction.
The coalition's narrow majority will make Netanyahu vulnerable to policy demands from even his most junior coalition partners, continuing a long tradition of unstable politics.
Jewish Home seems certain to push for the expansion of Jewish settlement in occupied territories, a policy that could deepen Israel's rift over the issue with its main ally, the United States, and the European Union.
Herzog released a statement calling the new government "the weakest, narrowest, and most prone to extortion coalition in the history of Israel." He said giving the Justice Ministry to Shaked proved Netanyahu cared more about his political survival than the good of the Israeli people.