The widow of murdered MP Jo Cox has spoken out about how his family are coping in the wake of his wife's death.
Brendan Cox admitted he had been through the "entire process of grieving" and that while his children continued to suffer "dark and difficult times", they had been buoyed by a public outpouring of love and support following June's tragic events.
The father-of-two also commented on the "turbulent" state of global politics and the increased focus on "what divides us". However, he stated while the vote to leave the European Union created heightened tensions in the UK, he didn't feel it was to blame for Jo's death.
"I think I'm probably still in shock to an extent. I've certainly gone through the entire process of grieving. I've spent a lot of time in the last few months focusing on the kids and making sure they're OK and I'm positive the kids are very strong, they've got a lot of Jo's spirit in them, and they've been surrounded by a lot of love from our family and friends," he told BBC's The Andrew Marr Show on Sunday 30 October.
"Although they have very dark and difficult times, they are actually the same people as they were before all of this. One of their questions in the earliest days was why would someone do this but I haven't found a convincing answer for that."
He also told of the importance of the public "support and compassion" in the wake of the tragedy.
"That matters to me because of the way in which Jo held the country. She always thought the best of our country and I felt at a moment like this, our country has shown its best. Also for the kids, one of the big pieces of advice from the beginning was helping them understand other people are feeling what they are feeling and in this case, that's been so visual, whether it's the thousands of people in Trafalgar Square, [or] whether it was the people lining the streets in Batley and Spen where we had the funeral," he said.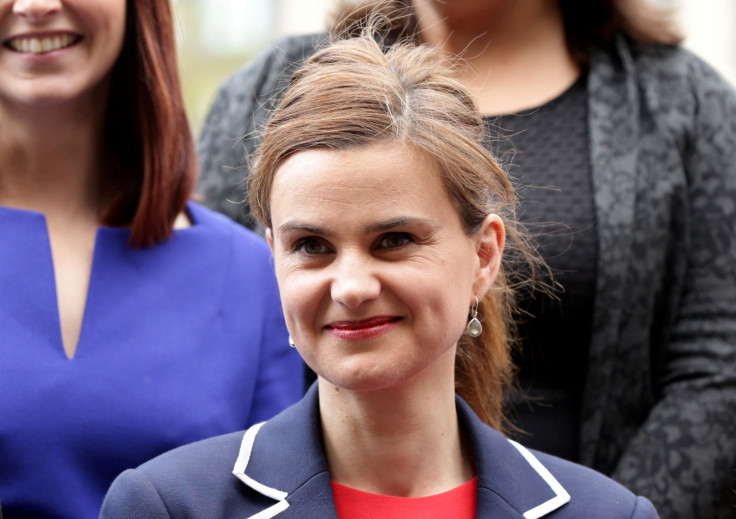 "Cullin said on that day: 'I knew lots of people loved mummy but I didn't realise this many people did.' So I think that sense that they are in this with other people and they are surrounded with other people who are feeling, not with the same intensity, what they are feeling, I think that makes them more confident about expressing what they are feeling as well."
Cox also told how he has avoided thinking about the circumstances surrounding his wife's death, preferring to remember her in life and focus on her legacy.
"I've spent a lot of the last period really focusing on Jo and her life and I try quite hard not to spend a lot of time dwelling on how she died, so other to say than it came from nowhere and hit us harder than anything can ever hit you, I'm focusing on her life rather than her death," he said.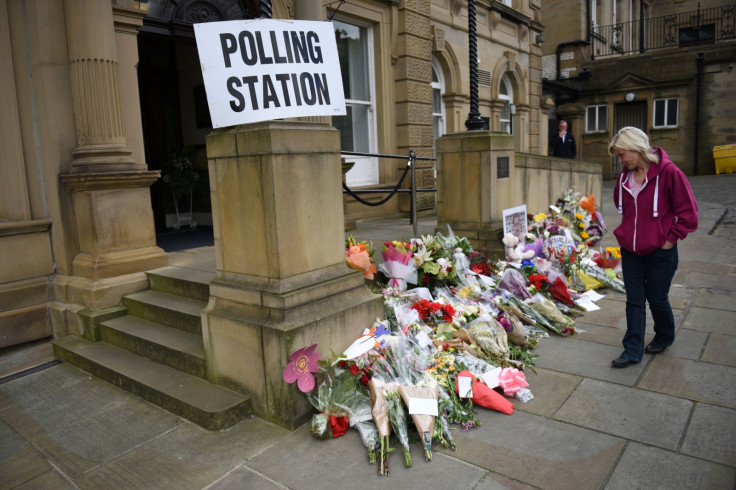 "Jo was this unbelievable bundle of energy and of joy and of enthusiasm and she was never resting in peace when she was alive and she would not want to rest in peace now."
He also warned of a troubling shift in politics towards the divisive rather than "what brings us together".
"I think in the last couple of years we started to feel something was starting to go wrong, not just in the UK but with Trump in the US, Le Pen in France, there's this focus on what divides us rather than what brings us together, which I don't think we've seen in this form since the 1930s," Cox said.
Looking forward, he urged Britons to re-seize a "patriotic narrative" and also affirmed his belief that the 52% who voted for leave made a legitimate choice and were in no way responsible for Jo's death.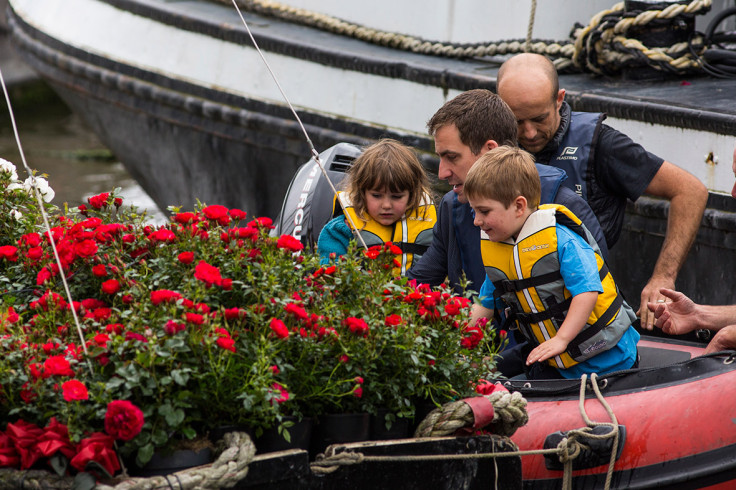 "Part of it is re-seizing a patriotic narrative, Britain has a history of tolerance, diversity and being an outward-looking country and I think we've ceded that patriotism to the extreme right," he said.
"The referendum was clearly a moment of heightened tension and heightened debate and some of that got out of control, but I think [Jo's death] has nothing to do with the 52% who voted for Brexit."
Jo Cox, the 41-year-old Labour MP for Batley and Spen, was stabbed and shot outside her constituency surgery in Birstall, West Yorkshire, on 16 June 2016.
Since her death, her family have launched a number of initiatives in her memory, including a Women in Leadership programme, and have offered financial assistance to various causes, including victims of the Syrian civil war.