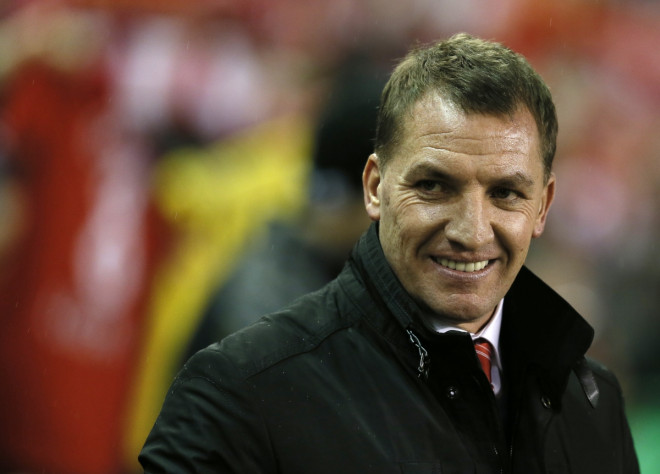 Liverpool manager Brendan Rodgers believes the days of the club signing players on loan to supplement his squad are over.
Since his arrival in Anfield in the summer of 2012, Rodgers has frequently looked to the loan market to strengthen his squad when the club's budget has restricted him from opening the chequebook.
Nuri Sahin arrived at the club on a temporary deal from Real Madrid in the Northern Irishman's first season in charge while Aly Cissokho and Victor Moses joined from Valencia and Chelsea respectively last summer.
But Rodgers believes the club's return to the Champions League will mean loan deals are no longer required given the club's greater ambition in the transfer market.
"I would hope we don't have to go for loans this summer," Rodgers told the Liverpool Echo.
"But it's always about the availability of players. If you are not satisfied with the squad and you feel you can improve it, then you have to look at every option.
"In these first couple of years I've been here, we have had to do that as we've had a thin squad.
"The players we wanted we couldn't get but we're hopeful that this summer will be different. We turn the page and it's another chapter in terms of where we are going.
"Hopefully that will mean it will be more permanent players than loan players but I can never rule it out completely. There could be a situation where a player becomes available, we can get him and he can add to what we're doing."
Liverpool have already been linked with an array of names as they bid to strengthen their squad for competition with Europe's elite. Southampton's Adam Lallana, Bayer Leverkusen midfielder Emre Can and Sevilla full back Alberto Moreno all the subject of intense interest.
In a bid to ensure the club do not miss out on their targets, club owners Fenway Sports Group have placed the process of player recruitment in the hands of a four-man team made up of Rodgers, managing director Ian Ayre, head of recruitment Dave Fallows and head of performance and analysis Michael Edwards.
"The principle idea when I first came in was that like any manager you will have the first call on a player and the last call," Rodgers explained.
"That's the call on whether he's good enough to continue to look at and try to organise a deal and the last call to say yes or no.
"The finer details of that are left to Ian who does a terrific job and our other guys in that field who will go through the contracts. I am aware of where the situation is at right the way through the process.
"We will never bring in a player here who the manager doesn't want in. That's a great credit to the owners and the other people at the club.
"We work very closely together - it's worth stressing that. It's key that we are very much one club."