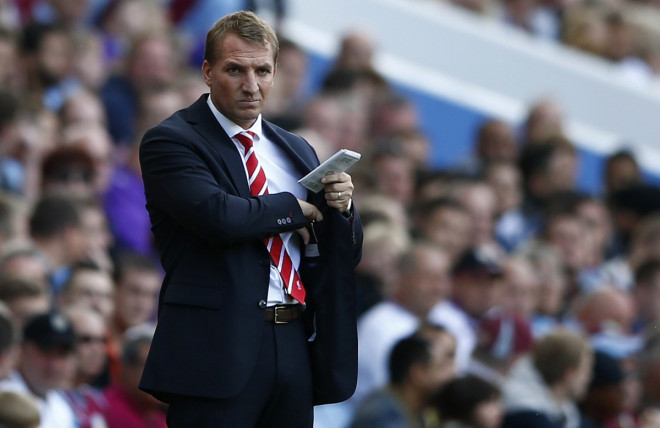 Brendan Rodgers has revealed that Liverpool are looking to bring in players in the summer transfer window who are multi-functional and can operate in different roles.
The Reds finished second in the league table and have ensured a place in the group stages of the next season's Champions League. The Northern Irishman is keen on bringing in new faces to Anfiled to improve the squad depth for the upcoming campaign.
The former Swansea boss earlier stressed the Anfield outfit are looking for players who can directly walk into the Reds's starting lineup. He has now expressed his desire to move for versatile players in the transfer market.
"You'll get some players who are specialists and who need to play in particular positions, but if we can get players in who are multi-functional, and can play in different roles and are multi-dimensional in their work, it sets us up and gives me more options as a coach," Rodgers told Liverpool's official website.
"Our criteria that we look for is players with strong technique and football intelligence. They need to mentally have the attitude and the capacity to learn. And they have to be so hungry to fight for every ball on every day in training and in the game."
"We've developed tactically over the last couple of years. Our style has been the same, but the structure of the team has changed a number of times in order to fit the needs of the games and to give problems to the opponent."
"In order to do that, you need players with the capacity to be tactically intelligent. It also allows you to keep your squad smaller and tighter," Liverpool manager said.
Rodgers admitted that he wants to make Jordan Ibe the outstanding young player at Liverpool. The Reds manager has stressed the importance of developing young talent from the youth system, along with signing players.
"Like you saw against Shamrock - Jordon Ibe is a young player, 18 years of age. We're coaching and developing him," Rodgers explained.
"He's been a wide player traditionally in a 4-3-3, but he came in for the second half and played at the top of a diamond. And he showed wonderful intelligence and quality, technically and tactically, to play."