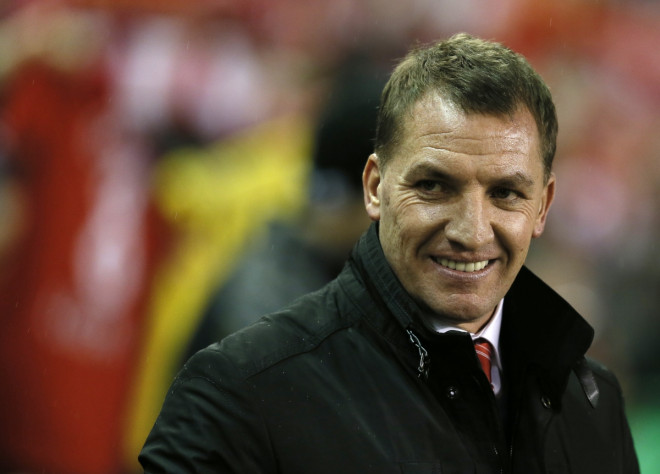 Brendan Rodgers has warned Manchester City and Chelsea that spending money does not guarantee success in the long run.
The former Swansea manager has revolutionised Liverpool's style of play and has taken them from being seventh in the Premier league to genuine title contenders.
With nine games to go till the end of the season, Liverpool are currently second, four points behind Chelsea with a game in hand.
Rodgers is going toe to toe with the likes of Chelsea and City in the title race while having spent only a fraction of the money the men in Blue have spent over the past few years.
Liverpool humbled Manchester United 3-0 at Old Trafford on Sunday, a side who had spent £37m on a single player in January while Rodgers had to make do with bit part players last summer while not adding to the squad at all in January.
Rodgers has insisted that he will maintain his plan to bring in players with the money they earn and train them to become world beaters than splurge money on readymade players who cost a bomb.
"Clubs spend a billion quid and it does not guarantee anything. We will be in the market for good and top players, but there is more to it than that. Once you put your ideas in place and once the players start to crack it, then we will have success. Money can't buy that," Rodgers said.
"It is about coaching and man-management and dealing with people. Having a great staff. Finding a cause for the players to fight for. All of that comes into it and that is something we have done in the period I have been here.
"The players believe in it and the work has got them the rewards. You know when you're employed by Liverpool it is not to sit in seventh. You have to be up there and try to be the best. I'm not surprised by it. It's a bit earlier that what I thought, maybe a year earlier, but I am not surprised," he concluded.