Brexit: China says UK must decide for itself, but hopes for strong Europe
Britain must make its own decision whether it wants to stay in the European Union or exit, Chinese Foreign Minister Wang Yi has said. However, China is banking on Europe to be well integrated and contribute to the global economy.
China is among several countries that have long expressed worries about the loss of free trade deals with the EU that the UK brings to the bloc should the latter vote to leave the Union.
According to Reuters, Wang told a media conference: "Britain's direction is to be decided by the people of Britain. We, of course, will respect the decision made by the British people.
"We hope the EU can further strengthen coordination and create an EU that is stronger, stable and makes contributions to world peace and development."
Ahead of the UK's 23 June referendum, Beijing has once again stressed that it does not interfere in the internal matters of other countries. Nevertheless, it is apparent that China is wary of the implications Brexit will have. Chinese experts reportedly feel it could weaken the unity of countries which Beijing sees as an important counterbalance against the US.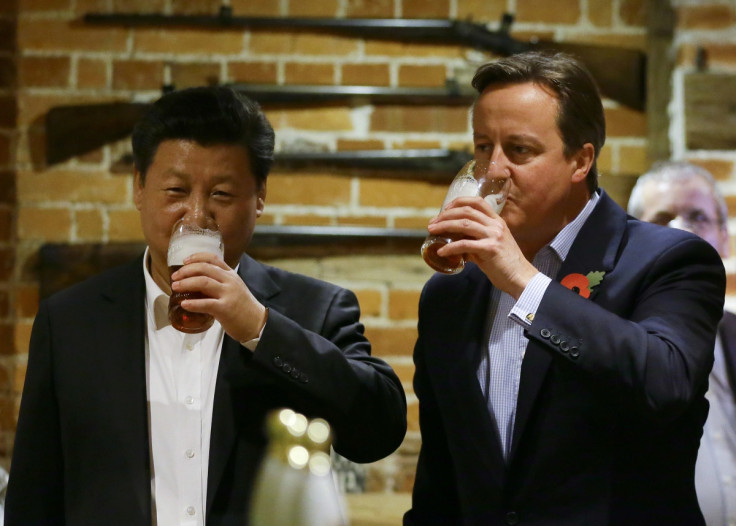 Chinese President Xi Jinping had earlier shared his concerns over Brexit and indicated to Prime Minister David Cameron his clear desire to see a united European Union. During Xi's London visit in October 2015, Britain had thrown its weight behind China's bid for a free trade agreement with the EU, much to the irritation of Brussels.
Besides, Wang announced that China would host the Group of 20 nations (G20 summit) for the first time this year in September in its eastern city of Hangzhou, Zhejiang.
Meanwhile, Cameron is meeting international leaders in Japan for the G7 summit, where he has been gathering the views of allies on the referendum. The Conservative leader has been campaigning for Britain to stay as part of the 28-nation EU, which it joined in 1973.
© Copyright IBTimes 2023. All rights reserved.