Brexit has ruined 'Brand Britain', claims Fortnum & Mason boss
Company says it has struggled to recruit the 300 seasonal staff it normally requires around Christmas.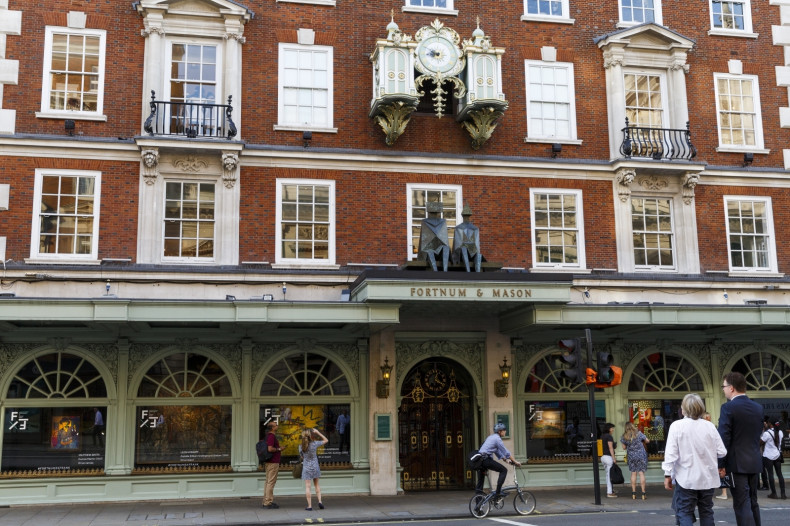 The uncertainty surrounding Brexit has "firmly damaged Brand Britain", according to the boss of Fortnum & Mason.
Ewan Venter, the chief executive of the 310-year-old upmarket department store, said Britain's decision to leave the European Union sparked political and financial uncertainty, which has led to a slight identity crisis in the country.
"At the moment I believe brand Britain is firmly damaged and I think action needs to be taken by businesses and the Government," he said.
"Government should show leadership and that includes being transparent with the British public about what we are really getting into, as there is going to be an emergence of information that should be debated again at a national level".
One of the many effects of the Brexit vote has been a decline in the number of EU workers coming to Britain, as concerns about anti-migrant attitudes and the pound's sharp decline have made the UK a less attractive proposition.
That is a major problem for companies such as Fortnum's, where around 60% of the workforce comes from EU countries. Venters said the company had struggled to recruit the 300 seasonal staff it normally employs during the festive season, adding one in five of the chef posts across its six restaurants were unfilled.
"Brexit is an alarming issue for me in terms of our ability to hire and retain good people," he said.
"They are asking: 'Do I feel welcome?' That's more the problem today."
However, with Christmas just three weeks away, Venters suggested the company's outlook for the festive period remained largely positive.
"We are now anticipating a busy and successful Christmas period," he said. "In times of uncertainty, customers turn to brands they trust and we have noticed an upsurge in the sales of traditional products recently."
Meanwhile, the retailer reported a 14% year-on-year increase in to £113m (€128m), while pre-tax profits jumped 23% to £7.6m. Sales of the company's signature monogrammed wicker hampers rose 15%, while tea sales increased by 18% from 12 months ago, with Britons splashing money on more upmarket teas.