Part of the Houses of Parliament was briefly closed off following a security scare in which a letter containing racist abuse and suspicious white powder was sent to Muslim peer Lord Ahmed. Police chemical experts tested the powder which was found to be harmless.
Lord Ahmed, who was formerly a Labour peer who is now unaffiliated, received the package in his office and at first was more concerned by the letter, telling The Mirror the word "screened" was on the envelope and inside another envelope with "P**i filth" written on it.
"Hate mail, I have had before, but this had some white powder," said Lord Ahmed. "At first I didn't realise how serious it could be, so I threw it in the bin and washed my hands and shook off all the powder."
Lord Ahmed — the UK's first Muslim peer, who resigned from Labour after a series of controversies in 2013 —then realised the powder might be harmful and called security. He went to the peers' terrace by the River Thames where he waited for the all clear. The Metropolitan Police said only the terrace and a car park were blocked off. The all-clear was raised after an hour.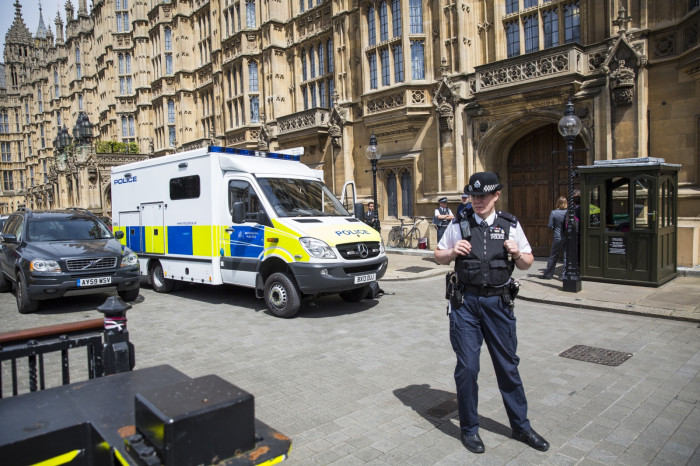 "Thank God it was okay and all I can say is thank you to all the fantastic staff and Black Rod's team who acted so swiftly," said Ahmed, reports the Mail. "What happened to my colleague Jo Cox, one needs to be aware that these type of things can happen."
The killing of Jo Cox in the run-up to the EU referendum was linked by some to the negativity of the campaign, and soon after the popular MPs' death politicians promised to usher in a new, kinder politics. However following the vote for Brexit hate crimes have surged and there have been a number of other worrying incidents including claims that a death threat was sent to a member of a PR company accused of helping organise a coup against Labour Leader Jeremy Corbyn.