Michael Gove dumped out of Tory leadership race: Britain's next prime minister will be a woman
Voting saw Gove receive the backing of just 46 MPs, with Leadsom on 84 and May with 199.
Michael Gove has been eliminated from the Conservative leadership race, meaning the UK will have a second female prime minister.
Home Secretary Theresa May and Andrea Leadsom, the junior energy minister who campaigned for Britain to leave the EU, will now battle it out to replace David Cameron.
The second round of voting saw Gove receive the backing of just 46 MPs, with Leadsom netting 84 votes and May cementing herself as the front runner with 199.
It comes after Gove had been accused of treachery by Tory MPs for abandoning fellow Brexit campaigner Boris Johnson just hours before the latter was due to announce his leadership bid.
After the vote, Gove thanked his supporters and congratulated May and Leadsom, adding: "All the best with the campaign."
May said she was delighted to have won support from across the party, saying it was proof she could unite different factions. She said Britain needed "strong, proven" leadership to handle the Brexit negotiations.
"I'm delighted to have won so much support from my colleagues," she said. "This vote shows the Tory party can come together and unite, and under my leadership it will.
"We need strong, proven leadership to negotiate the best deal for Britain as we leave the European Union, to unite our party and our country, and to make Britain a country that works not for a privileged few but for every one of us."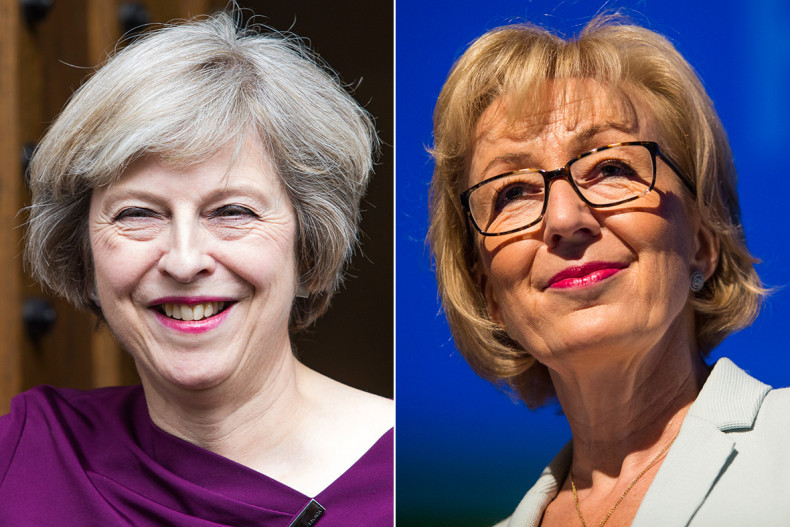 Leadsom, who has the backing of Johnson despite her relative inexperience, insisted she had the "zap, drive and determination" required to be prime minister.
While May is the clear favourite among Conservative MPs, the final decision will be in the hands of the party's activists in September.
Leadsom's leading role in the campaign to leave the EU in the run up to the 23 June referendum could see some party members favour her over May.
The former defence secretary Liam Fox was knocked out during the first round of voting on Tuesday (5 July) when he came last. Work and pensions secretary, Stephen Crabb, chose to step down after finishing fourth.