The number of jobs available in the City fell by 12% from the previous month in July as firms took stock of the UK's vote to leave the European Union (EU), a recruitment agency has said.
Morgan McKinley said the drop was not as bad as expected "given the gravity of the referendum". In annual terms, the number of available jobs was down a more marked 27%.
"Hiring slowed as institutions found themselves in a post-Brexit limbo, but the impact of the referendum was not as aggressive as expected," said Hakan Enver, operations director at Morgan McKinley.
The recruitment firm attributed the relatively modest drop to "decisive political leadership, and a growing sense that Article 50 will either not be triggered or that its consequences will be moderate or slow to materialise".
However, it warned that a climate of low interest rates is likely to keep profits depressed in the financial sector and in turn keep employment growth low in the coming months.
London Mayor Sadiq Khan warned against triggering Article 50 – which sets divorce proceedings in motion – too soon. "If we serve notice too quick to quit there's no guarantee jobs won't leave," Khan told Sky News.
"I met the Mayor of Milan in London two weeks ago trying to pinch our work," he added. "I know for a fact there are people from Paris, Berlin, Dublin courting business leaders as we speak.
"At the moment, businesses aren't leaving. At the moment they have hope – they are being reassured by myself and others that we have a plan in relation to getting the best deal possible.
Khan urged the government to set out a blueprint for Brexit. "Once we serve notice then the stopwatch starts, the countdown begins and it becomes more difficult rather than easier," he said. "That's why it's really important to serve notice, have a proper plan, and so far I've seen no evidence of a plan, I've seen slogans – effective referendum winning slogans but no future of a plan post-Brexit."
Uncertain outlook
On 4 August, the Bank of England cut interest rates to a record low of 0.25% from 0.5% amid fears that the UK economy could be heading into recession.
It also sharply downgraded its growth projection for the economy in 2017 to 0.8% from its 2.3% forecast made before Britons voted to leave the EU on 23 June.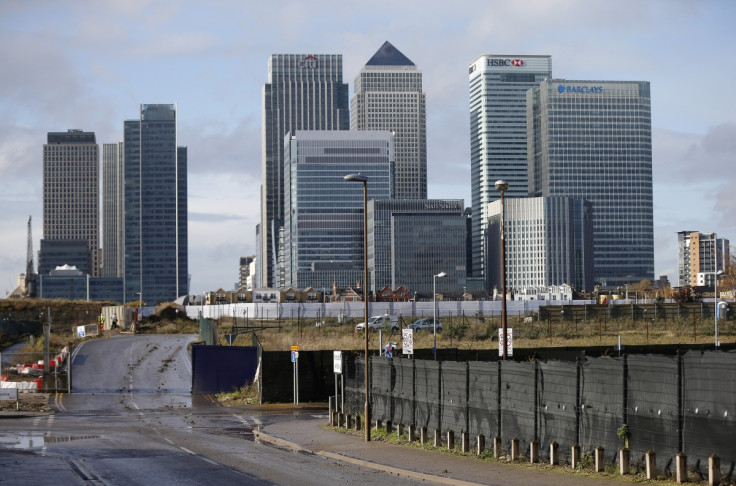 "People are currently in one of two camps: those with a negative outlook who fear a recession, and those with a positive one, who expect Britain to weather the Brexit storm", Enver said. "We will have more clarity in the months ahead as to which camp is right, but in the meantime it's business as usual."
Morgan McKinley also downplayed fears that the Brexit vote could result in London losing its crown as the leading financial centre in Europe. "An exodus would require individual businesses to potentially relocate thousands of employees, which simply isn't logistically or financially feasible," said Enver.
"Up to a million Londoners work in the financial sector. Only a small portion of them have the flexibility to up and move to a new country, and no other region can compete with the quantity and calibre of financial professionals."