Deutsche Bank's chief regulatory officer Sylvie Matherat has said that Brexit could force the bank to move around 4,000 jobs from the UK to EU member countries.
In a press conference in Frankfurt on Wednesday (April 26) Matherat outlined the need for front-office employees to be present within the EU in order to deal with clients within the region.
Matherat estimated that about 2,000 employees would be required for front-office function. Also an additional 2,000 jobs linked to risk management might also face relocation, she added.
Deutsche Bank currently employs 7,000 workers in London and an additional 2,000 elsewhere around the UK.
The chief regulatory officer's comments came after Barclays chief executive Jes Staley on the same day in London said that UK banks would move jobs out of the nation in "a reasonably short period of time".
While similar sentiments were echoed by prominent individuals within UK's banking and financial services sector. However, Matherat's statement has given a more precise estimate of the number of expected job losses.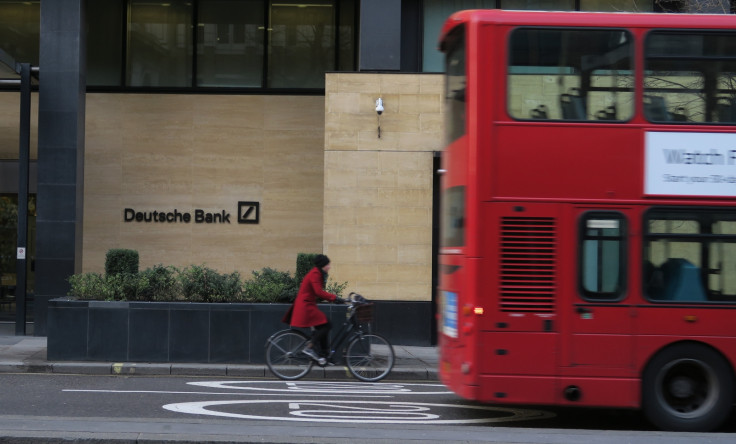 Last month Deutsche Bank had revealed plans to relocate its London headquarters to 21 Moorfields, within the city itself. The relocation is scheduled to commence by 2023. The decision was seemingly an indicator of the bank's confidence in the retention of London's status as the global financial hub.
Frankfurt, Amsterdam, Luxembourg, and Dublin have emerged as some of the most prospective cities where banks could possibly decide to relocate jobs from London.