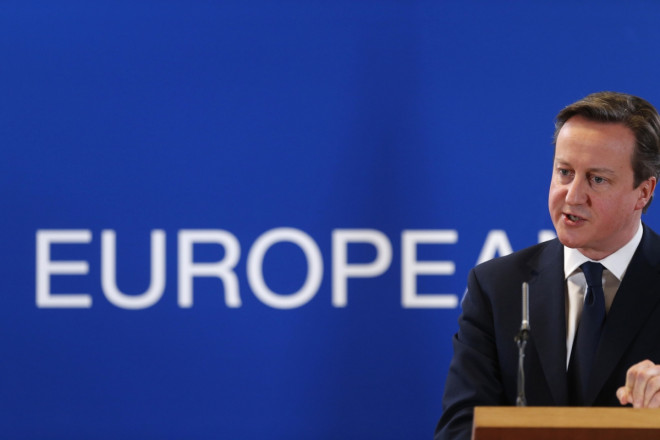 Over 60% of commercial property investors who put their money into the UK said it would be less attractive if it left the European Union.
That is according to a survey of 387 domestic and foreign property investors carried out by the British arm of CBRE, a US real estate investment firm. Just 6% of UK and 4% of non-UK investors said it would be a good thing. Commercial property is a £59bn market in the UK.
UK voters face the prospect of a referendum on the country's membership of the EU after the Conservative prime minister pledged to hold a poll in 2017 if his party wins the next general election.
"There have been growing signs of uneasiness among both domestic and foreign business in the UK regarding the potential consequences of exit from the EU," said Dr Peter Damesick, chairman of research in EMEA for CBRE.
"Our survey findings show that this uneasiness is widely felt across the European property investment community - very few investors can see a benefit while a large majority see a downside."
Cameron wants the UK to stay in the EU, but on renegotiated terms. He wants to retain the benefits of free trade and open markets, but limit the political power Brussels holds over the UK.
Critics of the EU say it is an undemocratic bureaucracy that erodes national sovereignty and strangles business with excessive regulation.
However proponents say it gives free access to a huge market of 500 million citizens, allows the free movement of labour which helps the UK plug skills gaps, and is a trading bloc that carries clout around the world – influence the UK would lose if it left.
Cameron was under pressure from his eurosceptic backbenchers to call a referendum on the UK's EU membership. His leadership was being questioned by those to the right of him in the party.
He also is trying to quell the flames of the anti-EU UK Independence Party (Ukip).
Ukip is sucking eurosceptic voters away from the Conservatives as it grows in popularity. It poses a risk to Tory candidates standing in marginal seats at the 2015 election because it could split the traditionally conservative vote.