EU Referendum: JPMorgan Warns 'Brexit' Will Lose UK's Transatlantic Trade Clout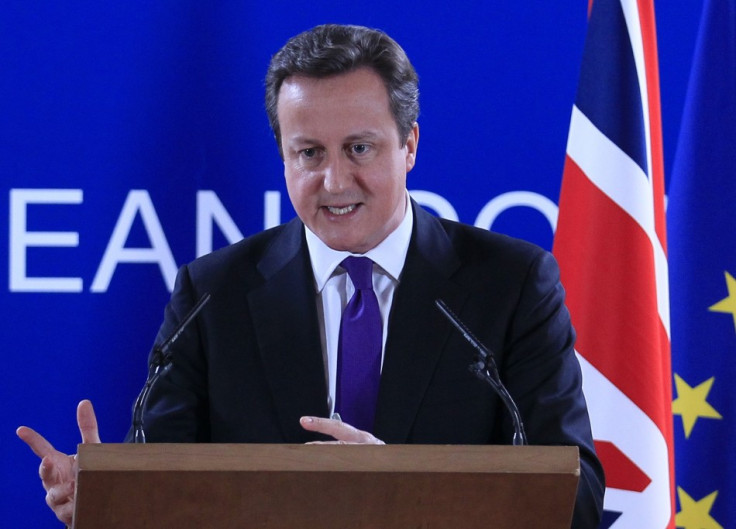 JPMorgan is the latest in a long line of investment banks, trade groups, economists, and think tanks to warn Britain that it will lose its transatlantic trade clout should the country opt to leave the European Union - dubbed the 'Brexit'.
According to a submission made by JPM to the UK Treasury, the bank added that Britain is likely to get "what it wants" should the government negotiate with the EU.
"The UK's objectives for sensible outcomes to cross-jurisdictional disputes are more likely to be achieved as part of the EU, rather than via bilateral discussions," said Daniel Pinto, co-chief executive of JPMorgan's corporate & investment bank, in the submission.
Prime Minister David Cameron promised voters he would renegotiate the terms of Britain's EU membership before holding an in-out referendum by 2017 if his ruling Conservatives were returned to power after elections due in May 2015.
UK Chancellor George Osborne has already warned the EU directly that its faces losing the UK and other countries' memberships if it does not reform.
Pro-EU Membership
Last year, two Goldman Sachs bosses have warned that the City of London's many financial firms would flee the UK if it were to quit its membership of the European Union after a proposed referendum which could take place in 2017.
Michael Sherwood and Richard Gnodde, co-chief executives of investment banking behemoth Goldman Sachs International, said that their institution would sweep staff away from London and into a rival European city to maintain their access to the lucrative single market.
"We are going to be part of that economy. There is no scenario under which we will not be participating," said Sherwood. "The only question is: do we do it all from here?"
He added: "Every European firm would be gone in very short order."
On 22 January, Citi warned the UK's economy would be damaged if Britain were to leave the European Union.
Jim Cowles, Citi chief executive officer for Europe, Middle East and Africa, said the investment banking giant's clients are becoming increasingly concerned that the UK will no longer be an attractive and viable hub for services should Britain leave the EU.
Elsewhere, independent think tanks have highlighted research that show that Britain that it would struggle to maintain trade links with European Union members and would give up 30% trade growth if it left the 28-nation bloc.
According to The London-based Centre for European Reform (CER), Britain's trade in goods with other EU member-states was 55% higher than would be expected given their output, proximity and other traits. This translates to a 30% boost in goods trade under EU membership.
On top of that, the EU-US agreement is expected to boost the bloc's economy by €120bn ($161bn, £100bn) and the US economy by €90bn, according to independent research.
Furthermore, the global economy would get a €100bn boost from the deal.
As of 2011, the US and the EU maintain a total of nearly $3.7tn in investment in each other's economies.
© Copyright IBTimes 2023. All rights reserved.