Anti-far right banners will be draped from iconic bridges across the UK ahead of Donald Trump's inauguration as the next president of the United States on Friday (20 January).
The protest has been organised by the Bridges Not Walls group and is supported by the Green Party.
"[The demonstration is about] standing with communities that could be vulnerable to the election of Trump and the promises that he's made as well as taking a stand against the rise of the far right in Europe and the UK," a spokesman for the group told IBTimes UK.
London's Tower Bridge and Bristol Bridge will be just two of the landmarks included in the protest.
"As Trump takes power, we will not let the forces of fear and hate he represents stop us from helping some of the most vulnerable in our society," said Jonathan Bartley, Green co-leader.
"We're proud to be taking a stand against xenophobia, the rise of the far right and the politics of hate and division, both in the US and here in the UK."
Thousands of people are also expected to attend a women-led march in London on Saturday to coincide with Trump's first day in power.
Trump was forced to apologise in October after a 2005 tape emerged of the property tycoon bragging about grabbing women "by the p***y".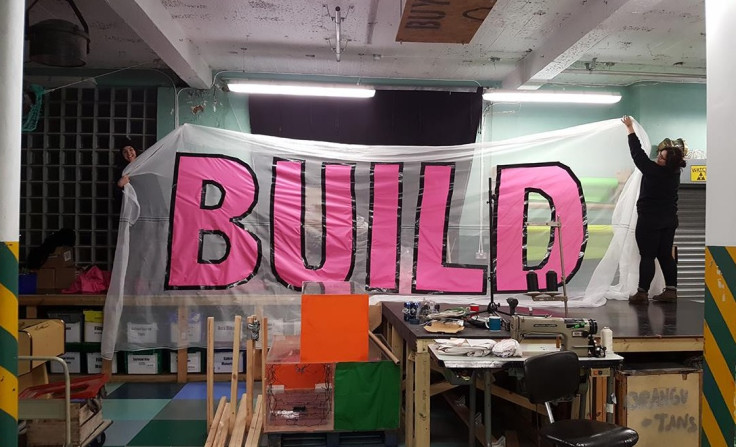 The Republican also came under fire during the White House campaign for calling for Muslims to be banned from entering the US.
Trump also promised to build a wall along the US-Mexican border. The billionaire claimed the Mexican government would have to pay for the project.
Theresa May, who has described Trump's 2005 comments as "unacceptable", is planning to meet him in the US in spring.
Former Ukip leader and eurosceptic firebrand was the first European politician to have a meeting with Trump after his shock victory in November. The self-styled anti-establishment politicians met at Trump Tower in New York.
Farage and Leave.EU co-founder Arron Banks are attending Trump's inauguration ceremony in Washington.