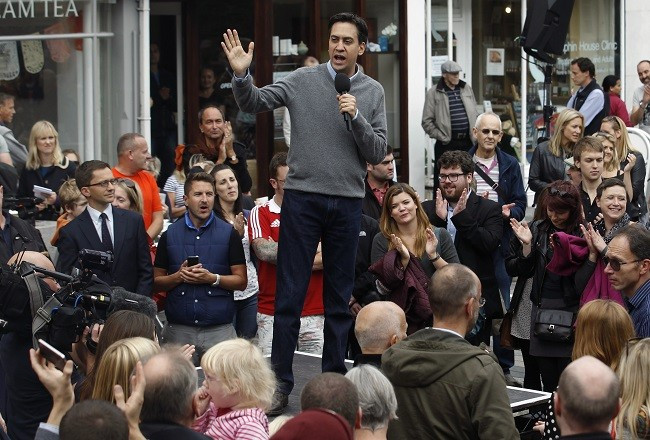 A tax expert has slammed Ed Miliband's pledge to increase fines for employers who deliberately break the National Minimum Wage (NMW) laws as meagre resources at the HM Revenue and Customs will not provide enough enforcement.
The current maximum penalty stands at £5,000, but the Labour party leader said he would increase it to £50,000 if his party gains power after the next general election.
Miliband also claimed that if the NMW had risen in line with living costs, it would be 45p an hour higher than it stands now, which is currently £6.91.
He added: "One of the proudest achievements of the last Labour government was the NMW, making work pay for millions of people.
"Under this government it is losing its value. Almost £20 less a week for a low paid worker since David Cameron came to power."
But Richard Murphy, a chartered accountant, argued that Labour should pledge to commit more resources to HMRC if they wanted to enforce NMW laws.
"It doesn't matter how big the fine is if there isn't the resources available to investigate whether the NMW is being enforced or not and prosecute it," Murphy said.
"Saying that £50,000 is the penalty is of no consequence if Labour aren't going to dedicate the hundreds of thousands of pounds it will sometimes cost to bring an effective prosecution.
"It seems almost absurd to me that a party wanting government is saying 'we will uphold the law' [as if it] is some great innovation."
Other Measures
Miliband also unveiled a number of other measures relating to the NMW during and before the Labour conference in Brighton.
He revealed that his party was investigating whether the NMW could be boosted in high-earning sectors, including finance, construction and computing.
Elsewhere, Miliband appointed Alan Buckle, deputy chairman at professional services firm KPMG, to investigate how the role and powers of the Low Pay Commission could be extended to strengthen the NMW.
Buckle will consult employers and employee groups on ways to restore the value of the NMW so that it catches up with where it was in 2010.