Barcelona surged to the top of the La Liga table at the weekend, as Lionel Messi scored a brace to clinch a brilliant El Clasico victory over Real Madrid. The Argentina international was once again the star for the Catalans. His 92<sup>nd minute winner was his 500<sup>th career goal of his club career, breaking a three-year scoreless streak against Los Blancos. With Luis Enrique's side far from the level that has seen them revered across the world during the past decade, Messi's brilliance is even more impressive. Should Los Blaugranas go on to win the title, the win over their arch-rivals will be the key juncture in the campaign.
Messi single-handedly turned a defeat into a memorable comeback. "I think the great thing about Leo is that he continues to surprise, after so many years, he is still decisive. It is an honour and a blessing to for the club to have him," captain Andres Iniesta said after the 3-2 success. Coach Enrique added: "Messi even makes a difference when he is at home having dinner, he is the best of all time and I have seen a lot of games. Just imagine, his 500<sup>th goal coming here, the Santiago Bernabéu, a winner in the 92<sup>nd minute."
His performance against Real defined his whole career. Messi has made a habit of striking in the twilight of matches, with a quarter of all goals coming in the final 12 minutes of games. These numbers suggest that Messi isn't just a superb goal-scorer, he is perhaps the most decisive player in history of the game.
Since his debut in 2004, Messi has scored 343 goals with Barcelona in La Liga, 94 in the Champions League, 43 in the Copa del Rey, 12 in the Spanish Super Cup, five in the Fifa World Club Cup and three in the European Super Cup.
In the Spanish top flight his main victims are Sevilla, who he has scored against 29 times, Atletico Madrid, who have conceded 27, and both Valencia and Athletic Bilbao, against whom Messi has netted 23. On the continent, Arsenal [nine] and AC Milan [eight] are the clubs to have been punished by the forward the most often. Next season Messi can eclipse Telmo Zarra and become the most potent player against rivals Real. The Bilbao hitman has 24 goals against Los Blancos – a milestone that should be surpassed in the coming years.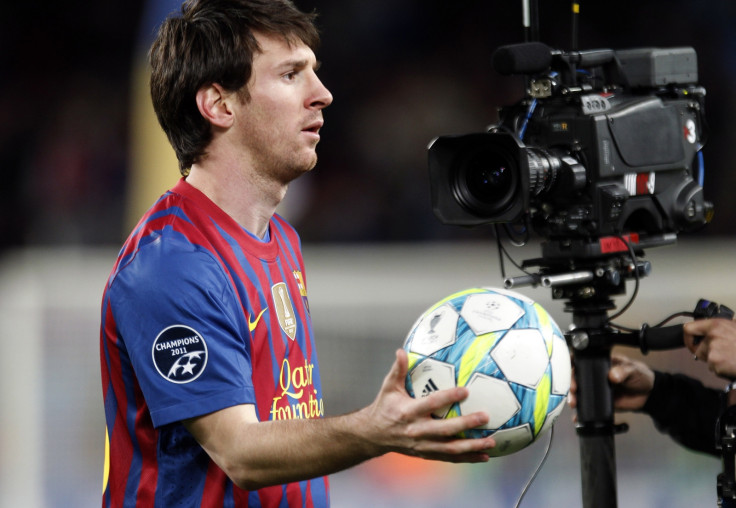 Those 500 goals have come in 307 games. On 275 occasions when Messi has been on the scoresheet Barcelona have gone on to win; an 86.7% success rate. Thirty games have ended in a stalemate and just 12 in defeat. But the incredible numbers do not stop there.
Just once Messi has scored five times, against Bayern Leverkusen in 2012. He has netted four in one game on four occasions, made 32 hat-tricks and delivered 103 braces. Only 177 of his goals have come in isolation –meaning that nearly half the time Messi finds the net, he does so more than once.
The five-time Ballon d'Or winner has registered 402 goals with his left foot, 74 with the right, 22 with the head and two with the chest. His record home and away from the Nou Camp is almost identical, with 282 goals coming on his home patch and 202 on the road.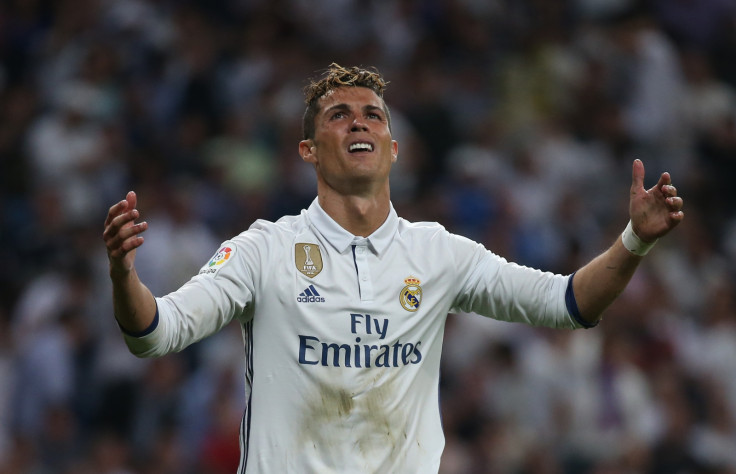 The eternal debate....
While we do not have an answer for the question of who is the greatest player of all time, there are certain details linked to Messi's new milestone that are more than noteworthy. Cristiano Ronaldo recorded his 500<sup>th club goal against Club América this season at the age of 31, while Messi achieved this milestone at the Bernabeu aged 29. Though it is difficult to predict whether the Argentine will be able to continue his form into his 30s, it seems reasonable to think that he will destroy the Portugal international's records.
Including international goals, Ronaldo has scored 589 times as a professional, 41 more than Messi. As for set pieces, Cristiano has converted 51, 18 more than Messi, whose figures are much better than his nemesis over the last two seasons. As for trebles, Cristiano has achieved the milestone on 46 occasions, five more than Messi.
"I have said it so many times, Ronaldo helped Messi to be better, and Messi helps Ronaldo to be better," said former Barca striker Thierry Henry. "He saw Ronaldo scoring his 100<sup>th goal in the Champions League before him and he had to respond, we saw it again. He had to respond to what Ronaldo did against Bayern Munich." Now, both stars face their final battle of the season with five games left and the La Liga title at stake. Will Messi's exhibition be enough to lift the trophy again?