A 34-year-old man who watched live-streamed footage of a four-year-old girl from Denmark being sexually abused has been sentenced to three years in prison.
Matthew Abbott, from Bristol, UK, was reportedly one of several users who logged into an online chat room dedicated to sharing sick child abuse material. He was cuffed and prosecuted following an investigation by the National Crime Agency (NCA).
In a release this week (11 October), officers said that Abbott watched as a man streamed video of the abuse.
He carried on watching the perverted material after the host showed that the video footage was live by flashing his thumbs up to the camera, the NCA said.
While browsing the website, Abbott is believed to have seen pre-recorded videos showing the abuse of other children, including boys as young as nine months old.
He was arrested in September last year at a supermarket in Bristol where he was employed.
NCA officials searched his house and seized devices including two computers. The girl in the video stream was later identified and her abuser arrested.
During sentencing, the Bristol Crown Court judge said Abbott would be listed on the sex offenders' register and made subject to a sexual harm prevention for life.
He was found guilty of one count of possessing an indecent photograph of a child and three counts of intentionally encouraging or assisting the commission of an offence.
"Abbott callously used children's abuse for his own sexual gratification," said Graham Ellis, operations manager for the NCA, the British equivalent of the FBI.
"While he took steps to hide his crimes they didn't work.
"NCA officers, along with our partners in the police, are well-practised in detecting offenders and bringing them to justice.
"We and our international colleagues place the utmost importance on looking after victims. I'm pleased that in this case the girl has been identified and protected in Denmark."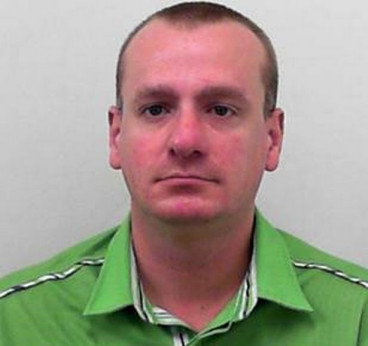 The NCA, which was established in 2013, combats cybercrime, fraud, modern slavery and drug trafficking.
In recent months, investigators have been cracking down on abuse taking place on one – understandably unnamed – web forum.
In September, a Hampshire man was sentenced to five years in prison and handed a 10-year sexual harm prevention order after watching the abuse of a 4-year-old Denmark girl.
35-year-old Gareth Gascoigne-Leopold was arrested at Gatwick airport in December 2016.
At the time, the NCA said five other individuals identified at the same time as Gascoigne-Leopold had been arrested and were at "various stages of the criminal justice system".
"The abuse this little girl suffered was unimaginable," the NCA's Ellis said. "That it was also streamed live around the world makes it even more horrific.
"The individuals who were logged into the forum to watch this abuse thought they would remain anonymous. But they thought wrong – there is no hiding place."