As the world criticises the Oscars for failing to recognise black actors on their nominations lists, MC Stormzy is taking aim closer to home at the Brit Awards. The Shut Up rapper has put out a freestyle rap in which he suggests it is "embarrassing" that not a single grime artist has received a nominations for the 2016 awards.
Artists dominating the Brits 2016 nominations list include Adele, Years & Years and James Bay, while the likes of Jess Glynne, Ed Sheeran and Coldplay have also received nods. The awards do not include a separate section for grime or hip hop, and artists from these genres have received no nominations in the main categories.
Speaking out against the lack of representation for urban music, Stormzy, 22, rapped in his One Take freestyle: "What? None of my G's nominated for Brits? / Are you taking the piss? Embarrassing." Referencing Star Wars, the Croydon MC adds: "But I got The Force like Anakin / This year I'll let that slide, stop panicking."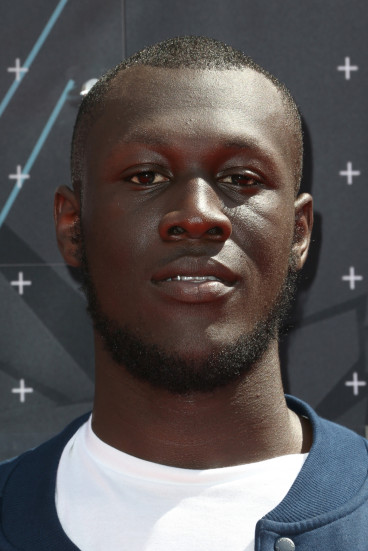 Stormzy continues: "But next year, I'm going on dark / ​Like wah gwan, is my face too dark? Last year, they told the mandem that to be nominated / You've gotta go on UK charts. So what do we do? We chart / Don't come here with your lies, don't start / Deny our ting I'll take you, calm."
The rapper previously aired his thoughts on the lack of diversity with the Brit Awards, telling BBC Radio 1: "It was such a great year for grime and underground music. I thought maybe this year it might get celebrated. You know when you've got that little bit of hope and that little bit of faith, and then they didn't. I thought it was such a shame. It's just a matter of breaking the doors down and carrying on."
A handful of grime artists performed well on the mainstream charts throughout 2015, with Boy Better Know star Skepta, Lethal Bizzle and rap duo Krept & Konan clocking up healthy sales in the UK and also raising their profile Stateside.
The Brit Awards 2016 will take place at London's O2 Arena on 24 February, hosted by Ant and Dec.
Listen to Stormzy's One Take Freestyle: