David Bowie's son Duncan Jones paid tribute to his father as he was posthumously honoured at the BRIT Awards on Wednesday (22 February).
Accepting the award he said: "This is for the kooks," a reference to a track from the star's 1971 album, Hunky Dory.
Duncan whose son Stenton was born in July 2016 just months after Bowie's death, explained that his father celebrated society's strange and those who dared to be different.
"I lost my dad last year and I also became a dad. I spent a lot of time after getting over the shock thinking what would I like my son to know about his granddad," he said.
"It would be that he has always been there supporting people who thought they were a little bit weird, strange, different. He's always been there for them, this award is for all the kooks and all the people that make the kooks."
Bowie died of cancer in January 2016, just days after releasing his final album Blackstar. The iconic singer previously picked up three BRIT awards during his lifetime and continues to be recognised posthumously.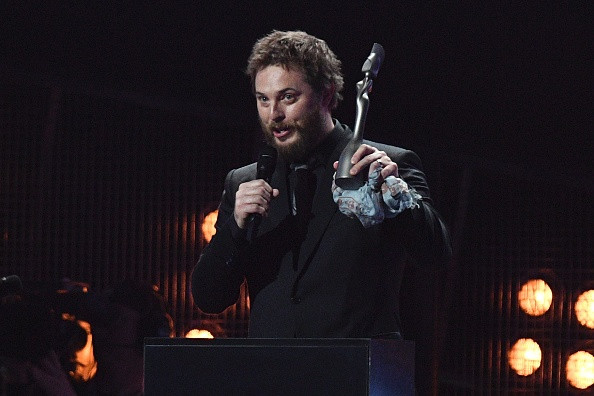 Bowie also won the award for Best British Male which was picked up by actor Michael C Hall, who quipped that the uber-cool star wouldn't have attended the BRITs even if he were alive.
Michael, who starred in Bowie's Lazarus musical, said: "If David Bowie could be here tonight, he probably wouldn't be here tonight. But I am here tonight on behalf of his family to accept this testament to a man beholden to nothing but his own imagination."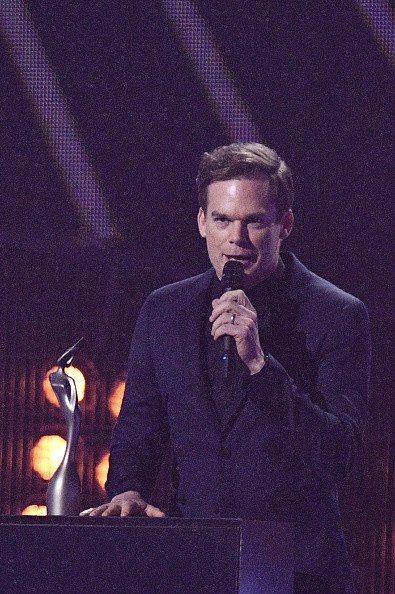 Michael went on to praise David, saying: "His vitality soothes us and I'm honoured to stand before you and celebrate his work. David's kindness, generosity and enthusiasm will inspire me to be a better man."
Craig David, who was nominated for Best British Male along with Bowie said there was 'no competition' between the late star and the other nominees according to Mail Online.
"David Bowie's career has been so epic," he told BBC News. "He influenced me and so many other artists. There's no competition."
With British stars triumphing on the night, the event also featured an emotional tribute to George Michael led by his former bandmate Andrew Ridgeley.