The Chilcot Inquiry failed to uncover a ten-month illegal air war by Britain and the US designed to provoke Saddam Hussein into giving the allies an excuse to go to war in Iraq. Operation Southern Force began on 20 May 2002, six months before the UN Security Council passed Resolution 1441 which Tony Blair's government used to claim the war was legal.
The air war was carried out under cover of the UN-authorised operation under which US and RAF aircraft patrolled the skies over southern Iraq to protect the Shia minority from Saddam's forces.
Lt-Gen Michael Moseley, the US Air Force commander of allied air operations over Iraq, told a conference at Nellis Air Force Base in Nevada in July 2003 that during Operation Southern Force allied aircraft dropped more than 600 bombs on 391 "carefully selected targets".
British and US officials claimed at the time that the reason behind the increased US and UK air strikes was an increase in Iraqi attacks on allied aircraft.
But Lt-Gen Moseley said the US and UK air strikes paved the way for the invasion and were the reason the allies were able to begin the ground campaign without first waging an extensive air war as they had done during the 1991 Gulf War.
Planning for the illegal air war began shortly after Tony Blair attended a summit with George Bush at the US President's ranch in Crawford, Texas, on 6 and 7 April 2002. Chilcot confirmed evidence leaked to the Sunday Times in 2005 in the "Downing Street Memos" that Mr Blair agreed at Crawford "to support military action to bring about regime change".
Ten days later, Air Marshal Brian Burridge was sent to the US to act as liaison with General Tommy Franks, commander of the US Central Command, who would lead the invasion force. Now Sir Brian, he told the inquiry that he had a meeting with Gen Franks shortly after arriving at Central Command's headquarters in Tampa, Florida, discussing the No-Fly Zones "at some length".
Nine days later, on 26 April, Gen Franks flew to London with Sir Brian for discussions with the UK defence chiefs. The Chilcot Report says they talked about the patrols of the No-Fly Zones with details of the discussions "circulated on very limited distribution".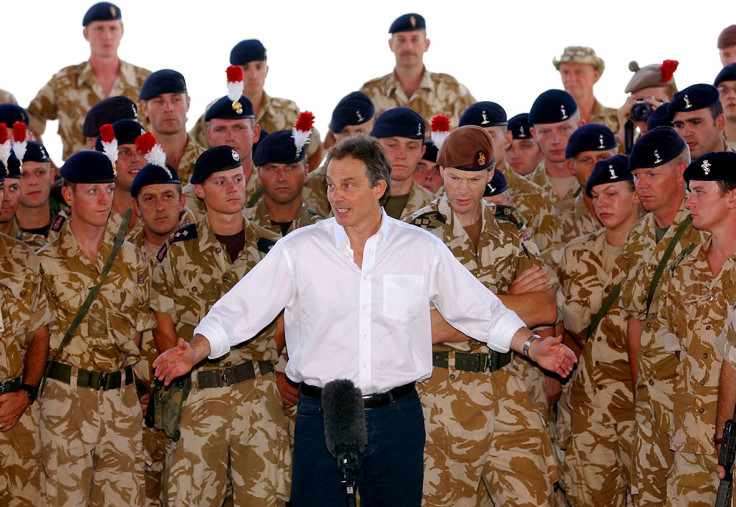 A week later, there was a top secret meeting in 10 Downing St chaired by Mr Blair and attended by Geoff Hoon, Defence Secretary, Jack Straw, Foreign Secretary, and Admiral Sir Michael Boyce, Chief of Defence Staff.
The Chilcot Report notes briefly that "Mr Blair had a meeting on Iraq with Mr Straw, Mr Hoon and Adm. Boyce on 2 May but there is no record of the discussion."
Three days later, Donald Rumsfeld, US Defence Secretary, flew to London for talks with Mr Hoon, following which British officials announced changes to the rules of engagement in the No-Fly Zones, making it easier for allied aircraft to attack Iraqi military positions.
Simon Webb, then MoD policy director, told the Chilcot inquiry that the Americans had proposed "changing the nature of the No-Fly Zone, quite a lot of which we were persuaded about but which a part of we weren't persuaded about ... and stood aside from".
On 20 May 2002, allied aircraft began ramping up the number of attacks on Iraqi positions. Throughout the first few months of 2002, they had dropped barely any bombs on Iraq. During the last ten days of May alone, they dropped 7.3 tonnes of bombs on Iraqi positions. Far from standing aside, RAF aircraft dropped more than two thirds of those bombs, a total of 4.9 tonnes.
Throughout this period, Mr Blair and Mr Hoon insisted that "except for continuing patrols in the No-Fly Zones, no decisions had been taken in relation to military operations in Iraq."
Nevertheless, the allied air strikes described by Lt-Gen Moseley continued from 20 May right up until the start of the war in March 2003, with the British playing a full part in the bombing. In September 2002, 54.6 tonnes of munitions were dropped on southern Iraq of which 21.1 were dropped by British aircraft. In October, 17.7 tonnes were dropped of which 11.4 were British.
It was not until 17 March 2003 that Lord Goldsmith, Attorney-General, ruled military action was legal on the basis of UN Resolution 1441, which was passed six months after the secret air war began.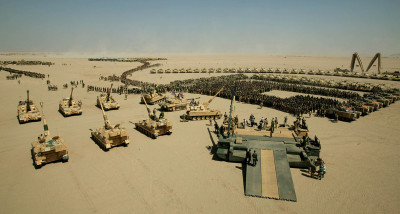 ---
Michael Smith is an award winning journalist and author. His latest book, Foley: The Spy who Saved 10,000 Jews, is published by Biteback.