Britain could deploy flagship HMS Bulwark to help to tackle growing migrant crisis in the Mediterranean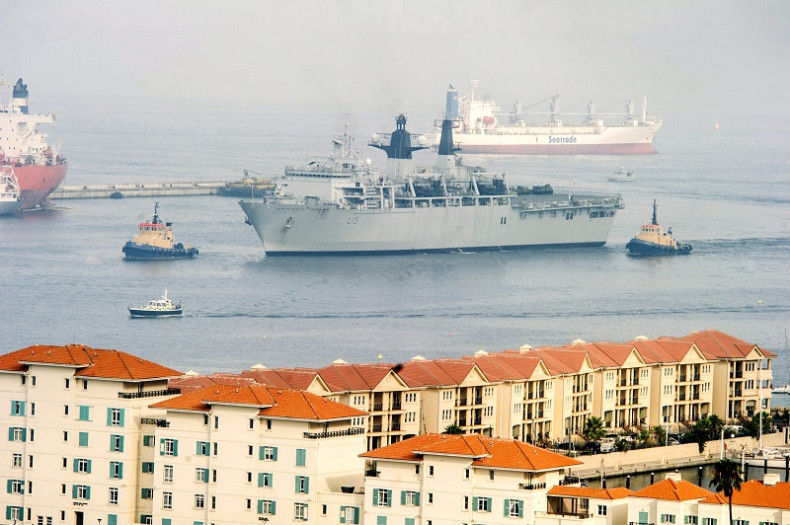 British military chiefs are considering deploying the Royal Navy's flagship, HMS Bulwark, to help tackle the refugee crisis in the Mediterranean.
Minister back a "more formidable operation on the sea" in response to the deaths of up to 1,300 migrants over the past week and HMS Bulwark, a 176-metre launchpad for helicopters and small vessels that protected London during the 2012 Olympics, is among options under consideration.
The Times reports that David Cameron will break off from campaigning on Thursday 23 April to attend an emergency meeting in Brussels. He is expected to offer help that could include HMS Bulwark.
Mayor of London Boris Johnson said that Britain had a "moral duty" to help to rescue migrants trying to cross to Europe. Cameron has said that Britain will do more, despite opposition from his own and Ukip supporters.
HMS Bulwark is able to stow and launch smaller combat vessels and carry up to two helicopters, making her ideal for commanding a larger European fleet of six to eight warships from either the Mediterranean or off the Libyan coast.
"We are scoping [options] to see what might be required," a Whitehall source told The Times. "The prime minister will want to go out to the summit armed with a range of things that we might do."
Britain could also deplo HMS Dauntless, a Type-45 destroyer, and send naval helicopters to help with surveillance from the shore.